Andrea Bocelli reveals he and his entire family secretly battled coronavirus
Publish Date

Wednesday, 27 May 2020, 5:32PM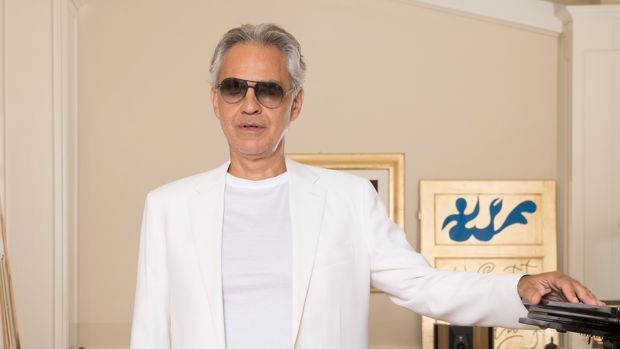 Andrea Bocelli has revealed he battled coronavirus, saying it felt like he was "living a nightmare".
The singing sensation and his entire family battled the virus and whilst they are all now fully recovered, Andrea has opened up about the harrowing experience they all endured.
In a statement to Italian publication La Stampa, he said: "My whole family was contaminated. We all had a fever - though thankfully not high ones - with sneezing and coughing. I had to cancel many concerts ... It was like living a nightmare because I felt like I was no longer in control of things. I was hoping to wake up at any moment."
The 61-year-old has played a prominent role in raising awareness amid the pandemic, but only now has he admitted he was himself a carrier of the virus, having contracted it in March.
READ MORE:
• Andrea Bocelli, Céline Dion and Lady Gaga perform spine-tingling rendition of 'The Prayer'
• Andrea Bocelli sings 'Time to Say Goodbye' during James Corden's star-studded Homefest concert
The Italian tenor is now donating plasma to scientists researching coronavirus.
"Out of respect for those for whom contracting the virus has had more serious consequences, I decided it would be best not to share the news. I certainly didn't want to unnecessarily alarm my fans and also wished to protect my family's privacy.
"Given the chance to donate blood to help find a cure for COVID, my response was an immediate 'yes.' A modest — but fundamental — gesture, through which I am playing my small part," he added.
We're glad to hear he made a full recovery!