Auckland Zoo welcome the arrivals of 4 baby Galapagos tortoises
Publish Date

Friday, 26 March 2021, 3:24PM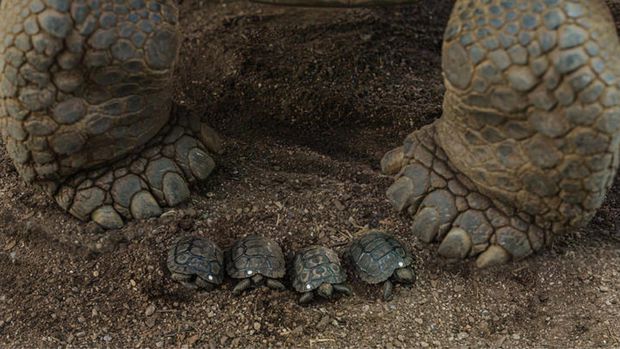 Cuteness alert! Auckland Zoo's two Galapagos tortoises Chippie and Smiley have welcomed 4 healthy, new babies to their enclosure. 
The 4 newborns have been in the care of zoo staff for the last two months, with keepers instructed to keep the news under wraps until everyone was confident with the health of the latest additions. 
Galapagos tortoises are endangered and very difficult to rear but each tortoise can live for about 175 to 300 years.
Ectotherm department team leader Don MacFarlane said the babies are making great progress.
He told First Up the four babies were "incredibly vigorous, eating well, pooing - which is a great sign our keepers look for in a healthy animal".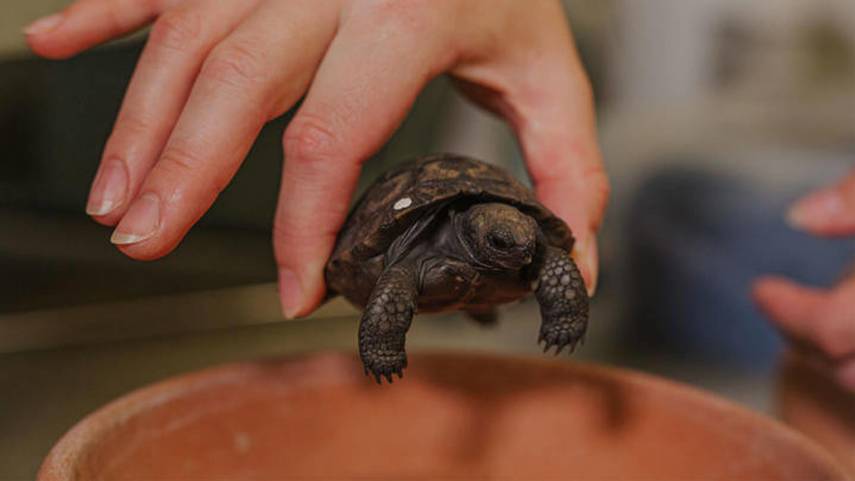 Their parents are 50 years old. The dad is 250kg and the mum is 120kg.
"They've been with us since 1983, from Honolulu."
"We're at the beginning of a challenging journey, but it is significant that we've got to this stage because we tried so hard for many years to refine their husbandry to such an extent that we're at this stage."
How adorable!