Barry Gibb shares adorable story about getting starstruck when he met Nicole Kidman
Publish Date

Friday, 22 January 2021, 11:31AM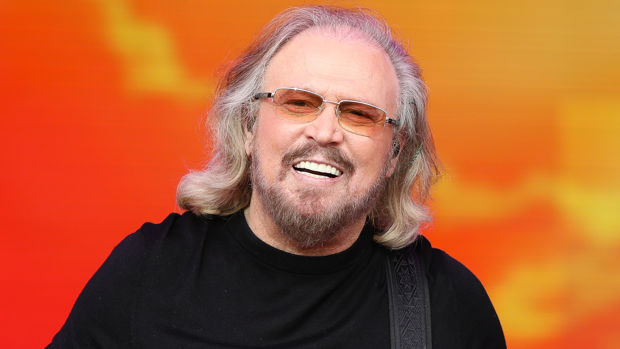 One week after releasing the beautiful remake of his 1968 classic song 'I've Gotta Get a Message to You' with Keith Urban, Sir Barry Gibb has revealed he was starstruck when he met the country singer's wife, Nicole Kidman.
The 74-year-old admitted he was lost for words when Urban brought his wife to the recording of their duet because he's such a big fan of the actress.
Recalling the moment he met the Moulin Rogue actress, he said: "All I could think of saying was 'Big Little Lies, Big Little Lies'.
"In fact, I'm a fan of everything Nicole does, she's my favourite actress."
The duo's single features on Gibb's new country album, Greenfields: The Gibb Brothers Songbook, Vol. 1.
As well as Urban, Barry has teamed up with the likes of Dolly Parton and Olivia Newton-John on his new album, which features reimaginings of Bee Gees songs.
The last remaining Bee Gee revealed making the record was "profound therapy" in the wake of the deaths of his brothers and bandmates, Robin and Maurice Gibb.
He said: "It was all done in a month, before the pandemic, and it was one of the most incredible experiences of my life, probably the most.
"The therapy for me is being able to enjoy these songs again and to have other people sing them.
"After Robin died, I went for about a year, maybe two years, not knowing what to do with myself, not knowing whether I could carry on by myself.
"Then my wife walked in and said, 'Get off your backside and do what you know how to do'."
He added: "I feel deep down that Maurice and Robin would have loved this album for different reasons. I wish we could have all been together to do it … but I think we were."
Barry is the only surviving member of the Bee Gees, following the deaths of twins Maurice in 2003 and Robin in 2012.
The album is Barry's third solo album and his first since 2016's In the Now.