Cate Blanchett reveals head injury after 'chainsaw accident' during isolation
Publish Date

Saturday, 6 June 2020, 6:10PM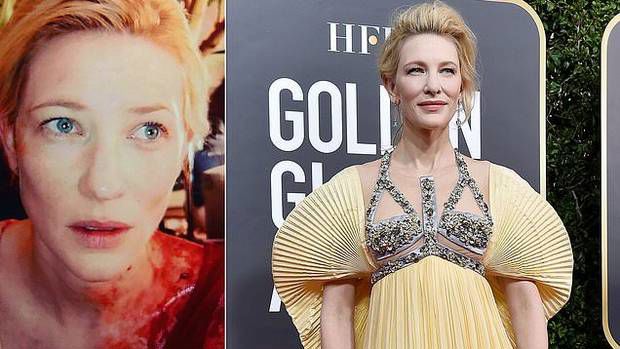 Oscar-winning actress Cate Blanchett has opened up about a scary accident she had during an isolation DIY job at her home in England. 
Speaking to former Australian Prime Minister Julia Gillard on her podcast, the 51-year-old revealed she took a "nick" out of her head while using the power tool, only narrowly avoiding a very serious injury. 
"I'm fine. I had a bit of a chainsaw accident yesterday, which sounds very, very exciting, but it wasn't. Apart from the little nick to the head, I'm fine," she said on A Podcast of One's Own.
Gillard replied: "Be very careful with that chainsaw. You've got a very famous head, I don't think people would like to see any nicks taken out of it."
Ocean's 8 star Blanchett, who was born and raised in Melbourne, lives on a sprawling $6.25 million British property, in a manor called Highwell House near Crowborough, south of London.