Céline Dion joins star-studded line-up for massive One World: Together At Home charity concert
Publish Date

Thursday, 16 April 2020, 10:56AM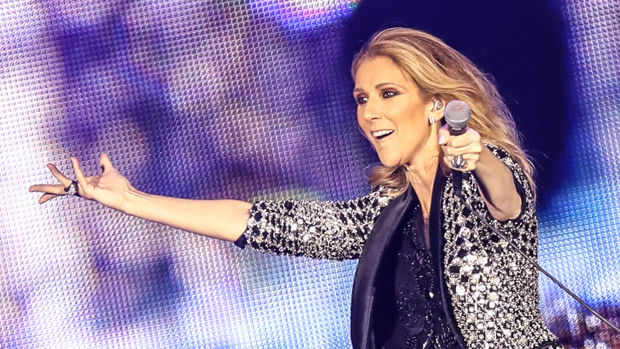 Ever since the iconic global concert Live Aid, musicians have rallied together during times of crisis to raise money and awareness for worthy causes.
Last week it was announced the Global Citizen movement, which campaigns against poverty worldwide, and Lady Gaga had recruited an eye-wateringly impressive line-up of global stars to appear in a live-streamed charity concert, One World: Together at Home, on Sunday 19 April (NZST).
And now the ridiculously talented Céline Dion has joined the line-up to celebrate community health workers and support the World Health Organisation in its fight to end the coronavirus pandemic.
Also joining the special alongside Céline, is Taylor Swift, Sam Smith, Ellen DeGeneres, Oprah Winfrey, Alicia Keys, Camila Cabello and Victoria Beckham.
Featuring appearances from some of the biggest names in entertainment, the rest of the line-up includes Elton John, Paul McCartney, Stevie Wonder, Alanis Morissette, Andrea Bocelli, Keith Urban, Eddie Vedder, Idris Elba, Billie Joe Armstrong of Green Day, Lady Gaga, Jimmy Fallon, Jimmy Kimmel, Stephen Colbert, David Beckham, Kacey Musgraves, Kerry Washington, Billie Eilish, Lizzo, John Legend, Chris Martin, Amy Poehler, Awkwafina, Burna Boy, Jennifer Lopez, Lang Lang, LL Cool J, Luipta Nyongo'o, Maluma, Matthew McConaughey, Pharrell Williams, Priyanka Chopra Jones, Shah Rukh Khan, Shawn Mendes and Usher.
Sesame Street characters will also be on hand.
READ MORE:
• Elton John performs 'Don't Let the Sun Go Down On Me' during star-studded living room concert
• Andrea Bocelli sings 'Time to Say Goodbye' during James Corden's star-studded Homefest concert
You can tune in via a huge number of digital platforms including Amazon Prime Video, Apple, Facebook, Instagram, Twitter and YouTube.
Sky customers can also watch the broadcast LIVE on National Geographic at 12pm on Sunday 19 April, or later that evening on MTV at 6pm and E! at 7pm. All three channels can also be viewed on Sky Go.
All the organisation wants you to do in return is to pledge that you'll stay safe at home to reduce the spread of the virus.
Proceeds will go to support and equip healthcare workers around the world and to local charities that provide food, shelter, and healthcare to those that need it most.