Clarke Gayford shares sweet picture of daughter Neve with her "creepy mummy" doll
Publish Date

Thursday, 16 September 2021, 10:00AM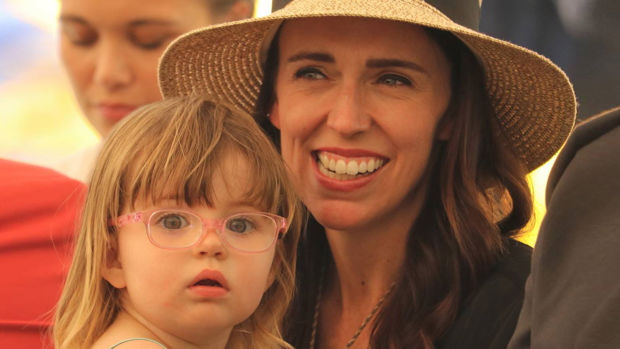 Earlier this month, New Zealand's first bloke Clarke Gayford had fans giggling after he showed off the homemade doll his daughter Neve was gifted by a lovely Kiwi.
Taking to social media, Gayford showcased the masterpiece from Cleos Poppies, which is a doll-like creation of Prime Minister Jacinda Ardern wearing a red dress and sporting long dark hair.
The cute doll soon went viral when it was revealed the three-year-old refers to her toy as "Creepy Mummy".
Following New Zealand's fascination with the doll, Gayford has given his fans another glimpse of "creepy mummy".
The 43-year-old shared a sweet picture of Neve sitting on his lap on a couch, accompanied by what appears to be a rabbit soft toy and "creepy mummy."
READ MORE:
• Jacinda Ardern and Stephen Colbert put their own hilarious spin on Carpool Karaoke singing Queen
• Jacinda Ardern and daughter Neve record sweet message for fellow plane passenger's daughter

Gayford previously said the doll, which arrived without any details attached, was totally loved by Neve.
"Some of the things make their way into our home and into our 3-year-old's heart," he told his followers at the time.
"Including this wonderful dolly, which Neve has even given a name. She calls this dolly 'Creepy Mummy.'"
Too cute!