Clarke Gayford shows off the "creepy" homemade doll daughter Neve was gifted
Publish Date

Tuesday, 31 August 2021, 11:56AM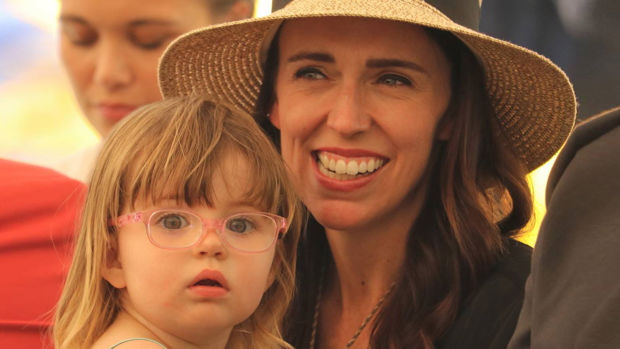 New Zealand's first bloke Clarke Gayford had fans giggling overnight after he showed off the homemade doll his daughter Neve was gifted by a lovely Kiwi.
Taking to social media, Gayford showcased the masterpiece from Cleos Poppies, which is a doll-like creation of Prime Minister Jacinda Ardern wearing a red dress and sporting long dark hair.
However, while many describe the doll as cute and adorable, the three-year-old called her wonderful new toy "Creepy Mummy".
"Well hi everyone, welcome to Monday. Who doesn't want a 30-second distraction to try and help get them through the start of the week? Gayford told his followers.
"So I give you this. We get given all sorts of wonderful hand-made arts and crafts here and when I say we - Neve.
"And there's some real talent in this country, some incredible talent, and she's a very lucky 3-year-old.
Gayford said the doll, which arrived without any details attached, was totally loved by Neve.
READ MORE:
• Jacinda Ardern and Stephen Colbert put their own hilarious spin on Carpool Karaoke singing Queen
• Jacinda Ardern and daughter Neve record sweet message for fellow plane passenger's daughter

"Some of the things make their way into our home and into our 3-year-old's heart," he explained.
"Including this wonderful dolly, which Neve has even given a name.
"She calls this dolly 'Creepy Mummy' and 'Creepy Mummy' would just like to say: 'Hang in there. You got this. Even though it's Monday.'"
Too funny!