Clarke Gayford wows with movie-themed cake for Neve's third birthday
Publish Date

Sunday, 20 June 2021, 10:05PM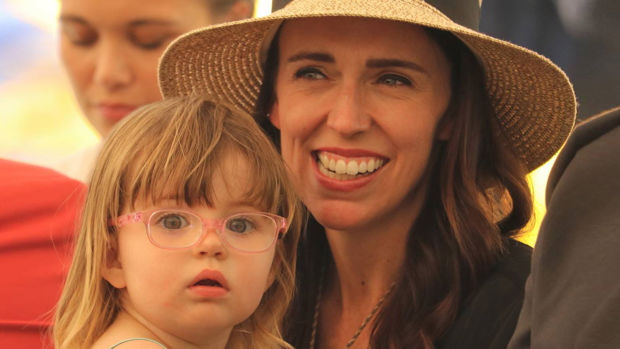 New Zealand's first bloke Clarke Gayford is being dubbed a "genius" for rolling three cakes into one for his daughter Neve's third birthday.
Taking to social media Gayford posted a video of the TV-shaped cake which showed projected images of Frozen, Moana and an episode of Mickey Mouse in Gone to Pieces.
Gayford explained the multi movie-themed culinary effort, saying his "almost three year old" had submitted multiple requests for almost a month beforehand.
"So the birthday cake brief from my almost 3yr old client changed daily from Frozen to Moana then Mickey Mouse and repeat," Gayford posted.
"This has been going on for nearly a month so I came up with a plan to make 3 cakes into 1."
One of Gayford's posted images depicted Neve absorbed by scenes from Moana, rather than actually eating the tasty treat.
READ MORE:
• Jacinda Ardern and Stephen Colbert put their own hilarious spin on Carpool Karaoke singing Queen
• Jacinda Ardern and daughter Neve record sweet message for fellow plane passenger's daughter

Gayford's efforts have been met with adulation on social media as people laud the Prime Minister's husband's work.
"That's absolute GENIUS. Happy Birthday Neve!!," wrote one follower.
"This is just outrageously clever!," added another.
Very cool!