Clarke Gayford's hilarious 4AM tweet that perfectly sums up parenting
Publish Date

Monday, 20 August 2018, 2:53PM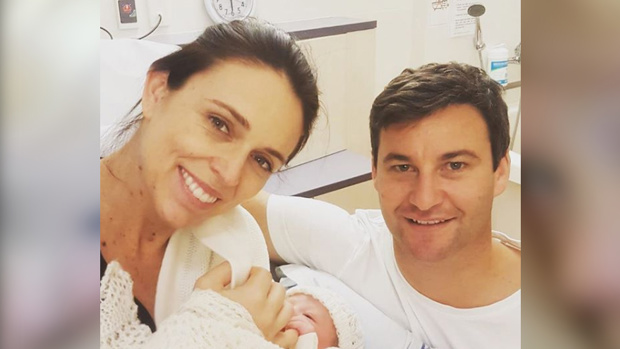 Every parent has been there. The sleepless nights, vomiting babies, crappy nappies and the urge to pull your own hair out in frustration.
Babies don't play by the rules.
Jacinda Ardern and Clarke Gayford's daughter Neve might be the "first baby" of New Zealand, but she appears no different.
So when Gayford was up at 4am trying to get Neve to nod off, he took to Twitter to share how much precision there is in putting a baby to sleep.
And the result is a sense of achievement and relief shared by every parent on the planet.
"Ah yes of course it was the 2 finger bum tap while rocking just off 180 degrees with light on dim and white noise rolling waves on beach not waves on rocks mind you, and only if turned to the east. That. finally. induced. sleep," he wrote.
"It seems so obvious now as I lay here SO AWAKE."
But instead of being hit with shaming comments, the serial night-owl twitter users showered Gayford with love and understanding, making for an entertaining thread.
While many sympathised with Neve's dad, some said to enjoy parenthood before the kids turn into teen terrors.
"Look before you know it she'll be 15 and you'll be lying there wide awake wishing a 2 figured bum tap and some wave noise would fix the bad moods and cell phone addiction," one person wrote.
READ MORE: 
"Ahh parenthood, I remember those days well. Now they just eat all the food in the house and complain about the wifi."
Another said: "Thanks for sharing this. Before you know it you'll be awake at 4am worried about why she hasn't come home yet...."
Even former Prime Minister Helen Clark weighed in on Clarke's frustration saying: "Love all the encouragement and advice you are getting. LOL"
This article was first published on nzherald.co.nz and is reproduced here with permission.