Cliff Richard announces new album to mark his 80th birthday and 60 years in music
Publish Date

Wednesday, 30 September 2020, 10:53AM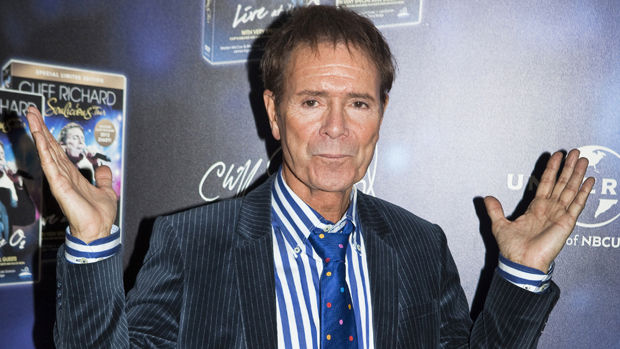 It may be his birthday, but Sir Cliff Richard is giving his fans the presents.
In celebration of his 80th birthday on October 14, the pop star has just announced he will be releasing a brand new album, Music... The Air That I Breathe.
The new album - which is his 46th studio album - is set to be released on October 30, and will also mark six decades since the 'Devil Woman' singer shot to fame with his debut album, Cliff Sings, in 1959.
Made up of 12 tracks, the album will feature two new songs 'Falling For You' and 'PS Please' as well as new recordings of songs originally performed by Cliff's favourite artists including The Beatles' 'Here Comes The Sun' and The Bee Gees' 'Too Much Heaven'.
The music legend also duets with Bonnie Tyler, The Bellamy Brothers, Sheila Walsh, The Piano Guys and Albert Hammond.
Speaking about the album, the 'Some People' hitmaker said: "Looking back, I remember thinking that I wouldn't make it to 50 and here I am at 80, and what's even better than that is I have a new album!
"Music... The Air That I Breathe which features, not just me, but friends I admire who duetted with me on some of the tracks.
"I loved recording it and hope you will enjoy listening to it."
Cliff is the third best-selling artist in the UK singles history coming behind Elvis Presley in first place and the Beatles in second.
The new album follows his 2018 album Rise Up, which was the first time he had released new music in 14 years.