Consumer NZ reveals half of sunscreen brands tested fail to live up to protection claims
Publish Date

Monday, 7 December 2020, 11:56AM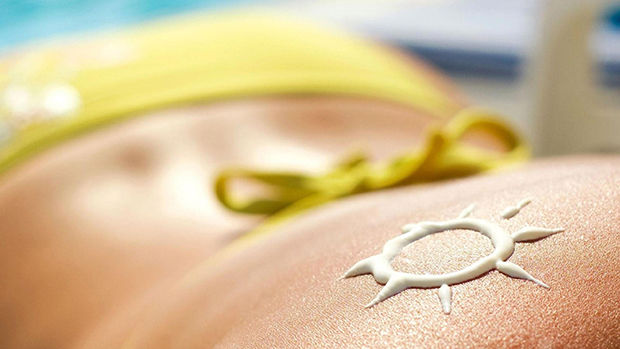 Sun protection is essential.
New Zealand's melanoma cancer rates are among the world's worst.
But worryingly, almost half of the sunscreens available to Kiwis are failing to live up to efficacy claims.
Consumer NZ says its latest test of sunscreens found five out of 10 products did not meet their SPF and broad-spectrum label claims.
The sunscreens that did pass the test included the Cancer Society Everyday, Cetaphil Sun Kids Liposomal Lotion, Mecca Cosmetica To Save Face Superscreen, Skinnies Conquer with Manuka Oil Sports Sunscreen, and Nivea Sun Sensitive Protect.
Those that didn't meet the claims they made on their labelling included Le Tan Coconut Lotion SPF50+, Banana Boat Daily Protect Sunscreen Lotion SPF50+, Sukin Suncare Sheer Touch Facial Sunscreen Untinted SPF30, Natural Instinct Invisible Natural Sunscreen SPF30 and Ecosol Water Shield Sunscreen SPF50+.
While Banana Boat's sunscreen didn't meet its SPF50+ claim, it did still have high protection result of 40.4.
Last year, only 11 out of 20 sunscreens passed Consumer NZ's SPF label claim test.
Sunscreens that met their claims in 2020:
Cancer Society Everyday SPF50+
Cetaphil Sun Kids Liposomal Lotion SPF50+
Mecca Cosmetica To Save Face Superscreen SPF50+
Skinnies Conquer with Manuka Oil Sports Sunscreen SPF50+
Nivea Sun Sensitive Protect SPF50
Sunscreens that failed to meet claims in 2020:
Le Tan Coconut Lotion SPF50+
Banana Boat Daily Protect Sunscreen Lotion SPF50+
Sukin Suncare Sheer Touch Facial Sunscreen Untinted SPF30
Natural Instinct Invisible Natural Sunscreen SPF30
Ecosol Water Shield Sunscreen SPF50+