Consumer NZ reveals the sunscreen brands that fail to live up to protection claims
Publish Date

Tuesday, 7 December 2021, 9:53AM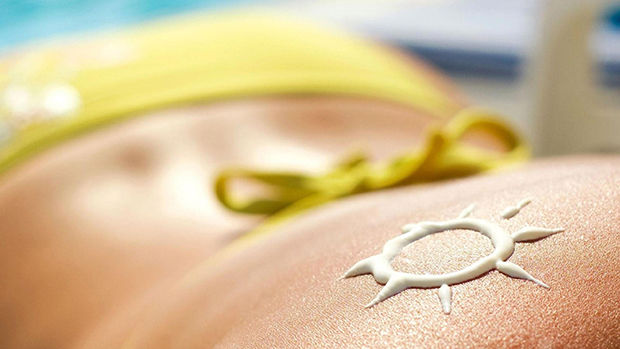 Sun protection is essential.
New Zealand's melanoma cancer rates are among the world's worst.
But worryingly, a third of the sunscreens available to Kiwis are failing to live up to efficacy claims.
Consumer NZ says its latest test of sunscreens found three out of nine products did not meet their SPF and broad-spectrum label claims.
The sunscreens that did pass the test included the Cetaphil Sun Kids Liposomal Lotion, UV Guard Max, Neutrogena Ultra Sheer Dry-Touch Lotion and Eau Thermale Avene Face & Body Lotion - all of which are SPF50+
Reef Coconut Sunscreen Dry-Touch Lotion SPF50 and Skinnies Sungel SPF30 also passed testing.
While Natural Instinct Invisible Natural Sunscreen SPF30, Sukin Suncare Sheer Touch Facial Sunscreen Untinted SPF30 and Banana Boat Daily Protect Sunscreen Lotion SPF50+ did not meet their label claims.
The three brands also failed Consumer NZ's testing last year.
Banana Boat's SPF50+ got a result of 34.2 SPF and failed to meet broad-spectrum requirements.
Sunscreens that met their claims in 2021:
Cetaphil Sun Kids Liposomal Lotion SPF50+
UV Guard Max SPF50+
Neutrogena Ultra Sheer Dry-Touch Lotion SPF50+
Eau Thermale Avene Face & Body Lotion SPF50+
Reef Coconut Sunscreen Dry-Touch Lotion SPF50
Skinnies Sungel SPF30
Sunscreens that failed to meet claims in 2021:
Natural Instinct Invisible Natural Sunscreen SPF30
Sukin Suncare Sheer Touch Facial Sunscreen Untinted SPF30
Banana Boat Daily Protect Sunscreen Lotion SPF50+