Coronavirus: Latest updates and essential information
Publish Date

Sunday, 29 March 2020, 1:54PM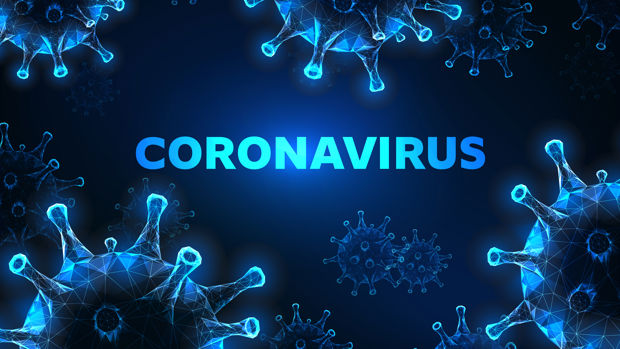 KEY POINTS
• NZ is in coronavirus lockdown for next four weeks.
• We are at coronavirus alert level 4.
• Schools, childcare centres and universities are now closed.
• All non-essential businesses or services are now shut.
• Kiwis should stay at home unless visiting an essential service, PM says.
• This will save tens of thousands of lives.
• Covid-19 information helpline: 0800 779 997.
There are 76 new cases of Covid-19 in New Zealand, Director General of Health Ashley Bloomfield says.
One is a probable case that has now been confirmed, but there were no additional probable cases, he said.
A total of 63 people have now recovered, while 12 people are in hospital, Bloomfield said.
Two of those patients are in ICU on a ventilator.
There are now 589 cases in total in this country.
New Zealand has its first death due to coronavirus yesterday.
A 70-year-old woman, who had underlying health conditions, died in Grey Base Hospital on Sunday morning and it's not yet known how she caught the coronavirus.
By April 6 in New Zealand, there are expected to be between 4,000 and 5,000 confirmed cases, based on the current infection rate, which has been consistent for the past 10 days.
With experts predicting a 1 per cent mortality rate, that means there could also be a number of fatalities.
The number of international cases of coronavirus continues to grow - more than 560,000 cases globally, with 25,500 deaths.
More than 9,000 people have died in Italy alone - it has recorded its highest daily rise in Covid-19 deaths, with 919 new fatalities. With more than 82,000 cases, Italy has also become the second country after the United States to surpass China in reported coronavirus cases.
There are major fears the United States, with more than 92,000 cases and more than 1,000 deaths already, will become the next epicentre.
What is the situation around the world?
The human and economic toll of the lockdowns against the coronavirus mounted Thursday as India struggled to feed the multitudes, Italy shut down most of its industry, and a record-shattering 3.3 million Americans applied for unemployment benefits in a single week.
As the number of infections worldwide reached a half-million and deaths climbed past 23,000, the damage to people's livelihoods and their wellbeing from the effort to flatten the rising curve started to come into focus.
In India, where the country's 1.3 billion people were under orders to stay home, legions of poor were suddenly thrown out of work, and many families were left struggling for something to eat.
India has the world's second-highest number of people living in extreme poverty. Rickshaw drivers, produce peddlers, maids, day labourers and other low-wage workers form the backbone of the economy, and many live day to day on their pay and have no savings to fall back on.
The Indian government announced a 1.7 trillion rupee ($22 billion) economic stimulus package that will deliver monthly rations of grain and lentils to a staggering 800 million people.
Around the globe, the death toll rose to about 8,200 in Italy, 4,100 in Spain and 1,700 in France, including a 16-year-old. The US had more than 1,000 deaths, about 400 of them in New York State, the worst hotspot in the nation. Most of those victims were in New York City, where hospitals are getting swamped.
Louisiana was quickly becoming another smouldering hotspot. The number of new cases there jumped by more than 500 Thursday, for a total of over 2,300, with 86 deaths, including a 17-year-old, the health department said. The higher infection numbers reflected an increase in testing.
From New York's Fifth Avenue and London's Piccadilly Circus to the boulevards of Paris and the streets of Rome and Madrid, restaurants, hotels, airlines, giant chains and small shops are all closed, and factories across both continents have ground to a halt, as cities, states and entire countries have ordered the closing of nonessential businesses and instructed people to stay home.
Companies in Europe are laying off workers at the fastest pace since 2009, according to surveys of business managers. And the US is bleeding jobs as well: The number of Americans applying for unemployment benefits last week was nearly five times the old record, set in 1982.
Italy, the eurozone's third-biggest economy and a major exporter of machinery, textiles and other goods, became perhaps the first Western developed nation to lay off most of its industry, extending a shutdown on smaller, nonessential businesses to heavy manufacturers.
Among the companies in Italy that have shut down or rolled back production: Fiat Chrysler, Ferrari, Pirelli tires and Luxottica eyewear, maker of Ray-Bans and Oakleys.
Elsewhere around the world, South Africa, with the most industrialised economy in Africa, headed into a three-week lockdown starting Friday. The country is already in recession, with an unemployment rate of 29 per cent.
And Britain unveiled another relief effort, this time aimed at the gig economy, many of whose workers are facing financial ruin. The government will give the self-employed grants equal to 80 per cent of their average monthly profits, up to £2,500 ($5,113) per month.
China has said it is temporarily barring most foreigners from entering as it tries to curb imported cases. Reports of new infections from inside the country have stopped.
In the Mideast, Saudi Arabia announced a total lockdown on the capital, Riyadh, and Islam's two holiest cities, Mecca and Medina, in addition to a nationwide curfew. In the United Arab Emirates, authorities announced an overnight weekend lockdown and used drones to tell people to stay home.
In Brazil, the country's governors are defying President Jair Bolsonaro over his call to reopen schools and businesses, dismissing his argument that the "cure" of widespread shutdowns is worse than the disease. As of Thursday, the country had more than 2,500 cases and 59 deaths.
For most people, the coronavirus causes mild or moderate symptoms, such as fever and cough that clear up in two to three weeks. For some, especially older adults and people with existing health problems, it can cause more severe illness, including pneumonia and death.
So far, more than 120,000 people have recovered, according to a running count kept by Johns Hopkins University.
We are in lockdown
• In lockdown, Prime Minister Jacinda Ardern had a simple message for Kiwis - "Act like you have Covid-19" and stay at home". Breaking the rules could kill someone close to you and see the lockdown period extended beyond four weeks, she warned. The PM said the number of cases was likely to reach the thousands before it started to drop.
• And don't even think about driving to the beach or a park for some fresh air once the lockdown starts. That's the message from police commissioner Mike Bush, who told Newstalk ZB host Chris Lynch that people should only go out in their cars to get essential supplies.
• Landlords say many tenants have misunderstood yesterday's Government announcement to give homeowners and small businesses a six-month "holiday" from making interest repayments and payments on their bank loans. They say they can't stop collecting rent because they will still have to pay a bigger interest bill once the six months is over.
• The Warehouse could face a fine of up to $500,000 for saying it would stay open as an essential business during the lockdown - a claim it was forced to retract after the Government disagreed. The company's shares soared by 42 per cent at one stage following the announcement.
• ANZ chief economist Sharon Zollner thinks New Zealand is in a good position to weather the coming economic storm relative to many others. "A lot of countries have spent their bullets in the past 10 years. We haven't," she said. "Yes we are out of room to cut the official cash rate but we have a very low starting point for government debt."
What will remain open during the lockdown?
As Ardern is continuing to stress that supermarkets, service stations, pharmacies, court staff, banks, GPs, couriers, waste removal and internet services will remain open as they're deemed an 'essential service' to keep the country running.
Accommodation providers, building and construction related to essential services, businesses involved in the supply, delivery, distribution and sale of food, beverages and other key consumer goods (but not take-away shops), healthcare providers including hospitals, morturaries, food and beverage production - including fruit picking - vets, researchers involved in Covid-19 related response, taxis and ride shares and welfare services.
Public transport will only be open to those working in essential services, for medical reasons, or to move essential goods – including ferry services between the North and South Island.
The Warehouse will close.
Bunnings, Placemakers and Mitre 10 can stay open to trade customers for essential purposes only, MBIE Deputy Chief Executive Paul Stocks said.
Liquor stores must close, unless they are within a Licensing Trust Area and with "one-in one-out" rule.
Dairies can continue to operate, but must observe strict physical distancing rules for customers.
Self-service laundry facilities will also remain open - on a "one in, one out" basis and the 2m distance rule to be adhered to at all times.
Smaller shops - including fruit and vegetable store operators - would be closed during the month-long lockdown.
Butchers were also not considered an essential service and would be closing their doors after today too.
Food delivery services such as Uber Eats and Delivery Easy are a no-go, as they "pose a risk to human health". Only meals on wheels is exempt from this.
Delivery of food that is not pre-cooked will be allowed under strict health conditions.
"Only the businesses absolutely essential to ensure the necessities of life, like supermarkets and pharmacies, can stay open," Stocks said.
"If in doubt, the business premises should be closed."
Farmers will be closed during the lockdown period, except for the online store.
No online purchases, however, would be delivered until the four-week lockdown ended.
However, services such as hairdressing will be closed as it is not classed as 'essential'.
What are essential businesses?
Accommodation:
• Any entity that provides accommodation services for essential workers, isolation/quarantine, and emergency housing
Border:
• Customs New Zealand, Immigration New Zealand and the Ministry for Primary Industries
Building and construction:
• Any entity involved in building and construction related to essential services and critical infrastructure
• Any entity involved in building and construction required immediately to maintain human health and safety at home or work
• Any entity that performs or is involved in building and resource consenting necessary for the above purposes
Courts, tribunals and the justice system:
• Courts of New Zealand and tribunals
• Critical Crown entities (eg Electoral Commission)
Fast-moving consumer goods:
• Any entity involved in the supply, delivery, distribution and sale of food, beverage and other key consumer goods essential for maintaining the wellbeing of people, but not takeaway shops
Education:
At level 3 only:
• Any person employed or contracted as teaching, nursery and childcare staff, including specialist education professionals and others who provide support (eg to disabled children)
• Any person employed by or contracted to an educational facility
• Any entity supplying educational facilities or educational materials (eg printers)
Financial services:
• Banks, insurers and other financial institutions, including any entity that contracts or provides services to them (eg secure money delivery services)
• Securities registries
• NZX
Health:
• District Health Boards (and all of their facilities), Pharmac, New Zealand Blood Service, Health Promotion Agency, Health Quality and Safety Commission
• Any person employed or contracted as a doctor, nurse, midwife, pharmacist, paramedic, medical laboratory scientists, kaiāwhina workers, social workers, aged care and community workers, and caregivers more generally
• Hospitals, primary care clinics, pharmacies, medical laboratories, care facilities (eg rest homes)
• Any entity providing ambulance services
• Any entity producing health sector equipment, medicines and PPE
• Any entity involved with the deceased/tūpāpaku (eg funeral homes, crematories, cemeteries)
Local and national government:
• Any entity involved in Covid-19 response, enforcement, planning or logistics or that has civil defence/emergency management functions (including any entity that supplies services for these purposes)
• Key public services
Primary industries, including food and beverage production and processing:
• Any entity involved in the packaging, production and processing of food and beverage products, whether for domestic consumption or export
• Any entity involved in relevant support services, such as food safety and verification, inspection or associated laboratory services, food safety and biosecurity functions
• Any entity providing veterinary services
• Any entity whose closure would jeopardise the maintenance of animal health or welfare standards (including the short-term survival of a species)
Public safety and national security:
• The Department of Corrections, Fire and Emergency New Zealand, Ministry of Defence, Ministry of Justice, New Zealand Defence Force, New Zealand Police, New Zealand Security Intelligence Service, Government Communications Security Bureau
• Courts of New Zealand
• Any person employed or contracted in a public safety or national security role
Science:
• ESR, GNS, GeoNet, NIWA, MetService
• Any entity (including research organisations) involved in Covid-19 response
• Any entity (including research organisations) involved in hazard monitoring and resilience
• Any entity (including research organisations) involved in diagnostics for essential services like biosecurity, public health
• Laboratories and Physical Containment level 3 (PC3) facilities that could provide essential services and products that could be used to respond to Covid-19
• Other significant research facilities including animal facilities, clinical trials and infrastructure that requires constant attention (eg samples, collections and storage facilities) that are important to New Zealand
Social services:
• Those entities, including non-government organisations, that provide welfare and social services to meet immediate needs, to be specified jointly by the Ministry of Social Development and Oranga Tamariki
Transport and logistics:
• Ministry of Transport, New Zealand Customs, New Zealand Transport Agency, Civil Aviation Authority (including Aviation Security Service), Maritime New Zealand (including the Rescue Coordination Centre), Airways NZ, MetService, KiwiRail (including Interislander), and any entity which is contracted by these entities
• Any entity that provides, or is contracted to an entity that provides, logistics services, including New Zealand Post and courier services
• Any entity providing, or is contracted by an entity that provides, transport services to the Ministry of Health, a District Health Board, a Medical Officer of Health, or a Controller (as defined in section 4 of the Civil Defence and Emergency Management Act 2002)
• Any entity which provides services related to the maintenance and ongoing operation of critical infrastructure (eg roads, rail, ports, airports)
• Any entity which operates or is contracted by an entity listed in Schedule 1 of the Civil Defence and Emergency Management Act 2002, an aerodrome, a passenger and/or freight aviation service, a passenger and/or freight shipping service, a road freight service, a rail freight service, a vehicle recovery service; or a public transport service (under contract with a regional council)
• Any small passenger service vehicle driver (who holds the relevant licence)
• Any entity providing services to keep vehicles operational for essential work purposes (eg vehicle testing, mechanics, tyre services)
Utilities and communications, including supply chains:
• Any entity involved in the production, supply, sale, distribution or disposal of electricity, gas, water, wastewater (eg sanitation), waste (eg rubbish collection), fuel, telecommunication services, and any entity that is contracted by these entities
• News (including news production) and broadcast media
• Internet service providers
• Any entity that provides maintenance and repair services for utilities and communications, including supply chains
• Any entity supplying services to an essential workplace that are required for the safe operation of that workplace (eg cleaning, security services)
Can I see my family and friends during the lockdown?
From 11.59pm on Wednesday "everyone must stay at home unless they are working in essential services", Government Controller John Ombler said during today's presser.
He said that meant no socialising with people outside their households.
Prime Minister Jacinda Ardern said if people live alone, they can have contact with one person outside of their home, but limit it to that interaction.
Those designated helpers, though, cannot socialise with others, nor can they be people with compromised immunity.
Will fast food delivery be available?
No - fast food is not included in the essential business list. This includes fast food delivery and Uber Eats delivery.
Food preparation is a particular area of risk which is why takeaways were closing, as while people collecting the food might not make contact, those in the kitchen would be.
However, some fast-food franchises such as Domino's is adamant they can still deliver and are seeking clarification by the Government.
What about meal kit deliveries?
Meal kit delivery companies like My Food Bag and HelloFresh will continue to run as normal during the lockdown.
Kevin Bowler, chief executive of My Food Bag, said he was seeking assurances on the matter, but was confident the service fell under the umbrella of essential services.
Are liquor stores open?
Liquor stores must close, unless they are within a Licensing Trust Area and with "one-in one-out" rule.
Wine and beer will still to be sold at supermarkets.
Can I visit the pharmacy, doctors, hospitals?
Yes, health facilities are also included in the essential business list along with hospitals, primary care clinics, medical laboratories, care facilities (eg rest homes).
If people need to see a doctor or other medical professional they MUST phone first.
Most consultations will happen over the phone (or by videoconference) to stop any risk of the disease spreading by person-to-person contact.
If a face-to-face meeting is required, their doctor or other medical professional will organise this with them.
If they cannot get through and are severely unwell, for example having trouble breathing, contact emergency services (dial 111).
Can I use public transport and normal transport
The Government have asked people to limit their movement around the country to help contain Covid-19.
Airplanes, ferries, and public transport including trains and buses will not generally be available after midnight Wednesday.
Public transport will only be available for those working in essential services, for medical reasons, and to get to the supermarket.
Ferry services, road and rail will still be available for the transport of essential goods.
Driving in private vehicles is allowed.
Taxis and Ubers are still available to use as long as customers sit in the back seat.
What about flights?
For anyone who is stuck around the country, they will be able to get home and arrangements can be made, Ardern said.
Government has been working with Air New Zealand to support people getting back to where they're meant to be and what that demand is.
• International air travel.
Visitors and tourists can still use international air services to travel home.
They have been advised not to go to the airport unless they have a ticket. If people do not have a ticket they need to contact a travel agent or airline directly.
If people are unable to secure a ticket, then they need to contact their country's embassy.
• Domestic air travel
While the country is on alert level 3, people will need to get home, be it locally or throughout the country.
The Government has asked all air transport providers to ensure social distancing for that period.
People needing to take domestic flights, trains and Cook Strait ferries to get home before the Covid-19 lockdown will now be able to do so until midnight Friday.
After that, the Government will be moving to air travel only applying to the transport of people undertaking essential services and the transport of freight.
Visitors and tourists can use domestic air travel to proceed to an international airport.
Is my recycling and rubbish still going to be collected?
Most councils have advisories on their websites about which services they're still taking.
All are still collecting rubbish but some aren't collecting recycling - where a council is not taking away recyclables the advice is to stockpile your cans, plastic and cardboard as this kind of waste doesn't go off or start to smell like general waste.
Will mechanics be open?
Some mechanics are expected to shut down, but the Government said that any entity providing services to keep vehicles operational for essential work purposes (eg vehicle testing, mechanics, tyre services) will remain open.
Will service stations be open?
Yes - they are an essential service.
Who can look after my kids if I am an essential worker?
A child of an essential worker who can't stay home could have an identified buddy in their self-isolated group to take care of the child.
Options are being looked at for childcare, but older people - including grandparents - and those with compromised immunity were not suitable people to look after kids.
Police vetting would help ensure childcare services would be appropriate, and there were many ECE workers who could step into nanny roles.
If my pet gets sick, can I go to the vet?
Veterinarians are considered an essential service.
As well as any entity whose closure would jeopardise the maintenance of animal health or welfare standards (including the short-term survival of a species).
Will I still get mail?
Yes. NZ Post will continue to operate throughout the lockdown period, as it is considered an essential service. Post and courier deliveries via NZ Post will still happen.
Will there still be builders working?
It depends. Construction workers will still work on what is deemed essential or critical. For example, work that needs to happen in order to maintain human health or safety will still carry on.
Can I finish my house renovation?
In theory, yes, provided you are doing it on your own or with the people you are self-isolating with. However, it is not yet clear whether hardware stores will stay open throughout the lockdown period so you might find yourself short of supplies. We will update this answer as more information is made available.
What if something breaks in my home?
Electricians, telecommunication workers, plumbers, internet providers are all classed as essential services and will still work on critical services. This means that if you have a leak or your power goes out, you will still be able to call someone to help you.
Will I still be able to online shop (other than groceries)?
Couriers will continue to operate during alert level 4 but that doesn't mean online shopping is completely unaffected.
NZ Post has been deemed an essential service and will remain in operation for the duration of the lockdown period.
If you need something like a new board game or shoes, you might still be able to buy them online as long as the business is still able to operate with all its employees at home.
However, some online stores will not be able to operate, which could see the availability of products online reduced for this period.
Available options for online shopping include Facebook Marketplace and Trade Me, as long as items are posted and collected in a way that don't involve close proximity between two people.
Trade Me today said it will continue to operate for the next four weeks but with changes to its services.
However, when asked about advice to traders around sanitisation of goods, Trade Me did not answer.
It now recommends users choose the "Book a courier" option for items up to 25kg and withdraw their listing if the item cannot be couriered.
"Whether it's an item you've sold on Trade Me or not, you can book a courier to pick up items from your chosen address – all you need to do is package the items and leave them by your front door," the company said in a statement.
Users who choose to withdraw their auction - for example because the item is too big to courier - should get in touch with customer support about a refund on their withdrawal fee.
Trade Me is also allowing users to relist their cars on the site for free for an extra 90 days. Motorbikes, boats, caravans, and other vehicle listings can also continue to be relisted for free.
All Trade Me customer support staff are now working from home.
Online shoppers should expect some delays in their courier deliveries and are being asked to stay patient.
Can I go for a walk during the lockdown?
While the Prime Minister is reminding people they can go and get fresh air at a local park, and throw a ball around with the kids, she is urging people not to go near any playground equipment.
The Department of Conservation has shut all of its visitor centres and cancelled all hut and campsite bookings. It includes all Great Walks bookings for the rest of the season up to 30 June 2020. People will get a full refund.
It also includes the closing of popular tourist spots including Cape Reinga.It is currently advising day trips only, but the Herald has asked DoC whether all of its treks and walks will be closed.
How will it be enforced?
Compliance with the lockdown will be enforced by the police and the New Zealand Defence Force.
Police Commissioner Mike Bush, who is on the Government's lockdown taskforce, said Kiwis could expect to see a strong police presence on the street.
There is likely to also be some military presence as well.
"I can understand that seeing an increase in presence by police and our military may not be what we're used to in New Zealand, but they will be working together," Ardern said.
Authorities have the power to enforce the lockdown if they see people flouting the rules.
Bush said: "It's about education and encouragement, we don't want to get into a place where we have to enforce these directions, but we will if required."
The Government is also looking at measures to enforce quarantine on people who refuse to, Director-General of Health Ashley Bloomfield said.
A number of options are being considered, including those like the one established at Whangaparaoa after the mercy flight from China last month.
What will happen if I flout the lockdown?
There will be both a military and police presence during the four-week lockdown, ensuring people adhere to the Government's conditions. They would be there to enforce but Ardern hoped the public wouldn't be scared by their presence.
What if I co-parent?
The goal of the lockdown is to limit human interaction and contain the spread of Covid-19.
If you are able to share your children within your self-isolation, you can continue to do so.
If this isn't possible, the Government is working on advice. In the meantime you should call the information helpline on 0800 779 997.
Will I still get paid?
Your employer should do everything it can to allow you to work from home.
If that's not possible, your employer has access to the Government's wage subsidy scheme.
That means full-time employees should get $585 a week for up to 12 weeks and part-time employees (fewer than 20 hours a week) should get $350 a week.
This will be paid through your normal payroll channels.
Will I still be able to online shop?
If you need something like a new board game or shoes, you might still be able to buy them online as long as the business is still able to operate with all its employees at home.
Couriers and NZ Post will continue to operate.
But it might be that many online stores aren't able to stay open so that might limit what you can buy.
You could always look for goods on sites like Facebook Marketplace and Trade Me, as long as the items are posted or are collected in a way so that you don't come into close proximity with the other person.
What happens to restaurants?
Restaurants should be takeaway-only until New Zealand moves to alert level 4 and then they will have to shut down.
This means there won't be any fast food or takeaway options during the lockdown and you will have to cook for your family.
What happens to those trapped in a domestic violence home?
The idea of being forced to stay in your home is a terrifying prospect for many people.
Bush said in other countries which had nationwide lockdowns, domestic violence increased so it was right at the top of police's priority list.
He urged anyone suffering domestic violence to get in touch and asked anyone, including neighbours, to contact them if they had concerns about someone.
If you're in danger now, call 111 or ask someone to ring for you. You should run outside and scream for help.
You can also call Women's Refuge for free, 24/7 on 0800 refuge or 0800 733 843.
What if I need to travel urgently during the lockdown?
This situation is unprecedented and there is no model for the Government to follow.
Ombler said people should contact 0800 779 997 if they had questions and the Government would update its advice.
They are working to find solutions as and when questions and scenarios arise.
What about my rent or mortgage payments?
Finance Minister Grant Robertson has been talking to banks to ensure that nobody will lose their home due to the Covid-19 outbreak.
The relief on mortgage holders would have a flow-on effect to the approximate 1.5 million renters around the country.
Robertson yesterday announced a "freeze" on both rent increases and no-cause terminations of rental agreements "during this difficult time".
The Government also announced a six-month mortgage holiday for those whose incomes have been affected by Covid-19.
Will the four-week lockdown fix the coronavirus outbreak?
Ardern told media today the number of cases will get worse in the next fortnight before it gets better.
Can I isolate myself in a campervan and drive around the country during lockdown?
No. The NZ Motor Campervan Association today announced that in light of the imminent level 4 alert, it is closing all of its parks.
Those currently in an NZMCA park are being urged to make their way home and states there are "no exceptions".

Auckland Council has also announced all their campgrounds are closing while Environment Canterbury has confirmed it will also close NZMCA campgrounds within 48 hours.
What if I'm still stuck overseas and trying to get home?
Ardern today told TVNZ that there would a further announcement to help stranded Kiwis get home.
"I'm not done with our borders yet," she said.
Is there anywhere in New Zealand without any Covid-19 cases?
Yes. Ardern told The AM Show neither the West Coast or East Coast had so far reported any cases. She noted both areas were quite isolated.
Has anyone died of Covid-19 yet in New Zealand?
No. Of the 102 cases only five are currently in hospital but none require intensive care treatment.
However, officials had doubled the country's capacity in its intensive and high dependency units to 500 beds.
People are swamping supermarkets - how much have they spent?
Good question. Paymark figures released today show spending at food and liquor stores, including supermarkets, skyrocketed compared to the same Monday last year.
Spending was up 157 per cent, reaching $111 million.
That was nearly as high as Christmas Eve shoppers in 2019 when $117 million was spent.
Pharmacy spending was up 122 per cent yesterday on the year before, however accommodation providers and restaurants, cafes and bars were not fearing as well, going down 59 per cent and 44 per cent respectively.
For the week ending Sunday, total spending through Paymark was $1.3 billion, up 7.5 per cent. The biggest percentages again coming from food and liquor shops (+51.8 per cent) and pharmacies (+81.0 per cent).
WHAT LEVEL 3 MEANS
Level 3 means limited travel in areas with clusters of Covid-19 cases, affected educational facilities closed, mass gatherings cancelled, public venues closed (such as libraries, museums, cinemas, food courts, gyms, pools, amusement parks), some non-essential businesses closed, and non face-to-face primary care consultations, with non-elective services and procedures in hospitals deferred.
Level 4 means people instructed to stay at home, schools and universities closed, as well as non-essential businesses, major reprioritisation of health services, and severely limited travel.
"All indoor and outdoor events cannot proceed. In short, we are all now preparing as a nation to go into self-isolation in the same way we have seen other countries do. Staying at home is essential."
That would give the health system a chance to cope, she said.
WHAT LEVEL 4 MEANS
While in alert level 4, Ardern said contact tracing would continue and testing would go on "at pace" to find out where cases are.
If we flush out cases we already have, and slow down transmission, areas could move out of level 4, she said.
Community transmission had a lag time, and these measures would be in place for at least four weeks, she said.
She repeated that pharmacy products will still be available, and supermarkets would stay open.
SCHOOLS & UNIVERSITIES CLOSED
Education Minister Chris Hipkins said tertiary institutions would close as soon as possible.
Funding for educational institutes would continue.
All schools and ECE centres would close from midnight Wednesday.
Hipkins said schools and ECEs should send any vulnerable workers sent home immediately.
They would be open for 48 hours so that essential workers did not have to make sudden arrangements for childcare.
He said the key focus was on winding down schools, ECEs and universities, and scaling up online learning was being looked at.
Dealing with equity issues, such as variations in access to broadband, was also being looked at.
Parents of children with learning disabilities should talk to their schools, he said.
NEW ECONOMIC RESCUE PACKAGE
Finance Minister Grant Robertson said that Cabinet decided to do more to cushion the impact of Covid-19.
The wage subsidy would have no cap, so all businesses will be eligible.
Businesses less than a year old were now also eligible, as were self-employed people, registered charities, NGOs, and incorporated societies.
The cost would now be $9.3b, up from $5.1b.
He said rents would also be frozen.
The Government had also agreed in principle to guarantee lending to businesses to help their survival. Details were being finalised.
"We are also making urgent preparations for further income support for all workers as we move into alert 4."
He asked workers and firms to talk to each other, to talk to banks, and to make a plan. He said all workers would keep making an income in this period
"We are all in this together."
Robertson said the wage subsidy changes had no financial cap, and was available for 12 weeks - but it would be reviewed and could be extended.
He said all options were still on the table when asked about further increases to benefit payments. "What we've done today is cushion the blow ... but we can't save every job and we can't save every business."
ARDERN BASED IN WELLINGTON
Ardern said she would remain based in Wellington, and her contact with others would be "very limited".
"I will only really be present here in this building and the building where I live."
Other Ministers have been told to work from home, she said.
She said she had contacted National leader Simon Bridges, who expressed support for the measures announced today.
Parliament was working through how it would continue to work under alert level 4.
"There will still be accountability and we will be enabling the Opposition to play that role," she said, but those details were still being worked through.
Ardern ruled out a "grand coalition" that would include the Opposition in decision-making. She said there were still no plans at this stage to move the September 19 election.
Hipkins, who is also Leader of the House, said that a small number of MPs would come to Parliament tomorrow, and MPs would be asked not to come to Parliament unless it was vital.
All parliamentary business before select committees would be suspended.
Parliament would adjourn and there was no fixed date for when it will be resumed.
CALLS FROM EXPERTS
This morning the Teaching Council and former chief science advisor to the PM Sir Peter Gluckman added their voices to concerns about whether level 2 was too low.
National Party leader Simon Bridges this morning asked all National's MPs and candidates to put campaigning on hold, offered the party's resources to assist the Government, and called for the alert level to be moved to level 4.
Last week the Government released its $12.1 billion package, the first phase of its economic rescue package.
Business NZ and the New Zealand Initiative this morning called for the Government to go further with economic support, noting the Australian Government had put the equivalent of 9 percent of Australian GDP towards its economic rescue package.
Robertson's package last week was equal to 4 per cent of New Zealand's GDP. He has previously said the Government was considering how to relieve the economic fallout for medium to large businesses.
The package included $5.1b in wage subsidies for Covid-19 affected businesses, $2.8b for increased welfare payments and the doubling of the Winter Energy Payment, $2.8 billion in business tax changes to free up cashflow and $500m for more health resources.
Almost half of the cash will be spent on a wage subsidy package for all Covid-19-impacted businesses - but the payment is only for up to 20 employees and tops out at $150,000.
The National Party has called for the $150,000 cap to be lifted, but has not said where the cap, if any, should be.
The Flight Centre has just announced it will cut 250 jobs, while Air NZ is cutting a third of its workforce despite a $900m Government bailout.
Ardern put the country on alert level two on Saturday, but since then has come under pressure to move it higher to keep the spread of Covid-19 to a minimum.
What are the travel restrictions?
New Zealand's borders are closed to everyone but citizens and residents.
New Zealand citizens and permanent residents will be able to return, and that includes the children and partners of citizens and permanent residents.
All travellers will have to self-isolate on their arrival in New Zealand.
All cruise ships are banned from New Zealand until June 30. It does not apply to cargo ships. The decision would be reviewed after that date.
Strict new border exit measures for people travelling to the Pacific have also been put in place:
People who have travelled outside of New Zealand in the past 14 days are not permitted to travel to the Pacific islands.
No travel to the Pacific for close or casual contacts of a confirmed case.
No travel for anyone who is symptomatic.
Health assessment including temperature checks will be done.
Ardern also encouraged New Zealanders to avoid all non-essential travel overseas.
For Kiwis already overseas, those needing consular assistance were asked to contact the Ministry of Foreign Affairs.
"This decision will mean New Zealand will have the widest-ranging and toughest border restrictions of any country in the world," Ardern said.
Restrictions also prevent foreign nationals travelling from or transiting through mainland China or Iran from entering New Zealand.
The Government has also issued a stern warning for people with health conditions to reconsider overseas cruises.
People who become sick within a month of travelling overseas are encouraged to seek medical advice and phone Healthline on 0800 358 5453 or a doctor. It is important to mention recent travel history and any known contact with someone with a confirmed case of Covid-19.
What about getting home after travelling if I have to self-isolate?
You may need to use public transport, including by plane, train or bus. The official advice is to try and avoid it during rush hour.
Where possible, sit in a window seat in a row by yourself. If you are unwell you should seek advice from Healthline before you travel.
Make sure to use hand sanitiser regularly. If you need to cough or sneeze, cover your mouth or nose, or you can cough and sneeze into your sleeve.
Do I need to stock up at the supermarket?
The day New Zealand's first case of coronavirus was confirmed, shoppers descended on supermarkets in Auckland stocking up on items like toilet paper, face masks, hand sanitiser and non-perishable foods.
But Ardern said: "No one needs to conduct a run on their supermarket".
"It's worth remembering that we've had travel restrictions on China for over a month, and those supply routes continue."
Shoppers fearful of quarantine measures have been stocking up on supplies to last out a week or two of isolation.
Alex Russell, School of Health, Medical and Applied Sciences, Central Queensland University said: "People are scared, and they're bunkering down. They're buying what they need and one of the items is toilet paper.
"I think we're noticing the toilet paper more than the other things because toilet paper packs are big items that take up a lot of shelf space. Seeing a small product sold out at the supermarket [such as hand sanitiser] is not that unusual, and it's only a small hole in the shelf that is often temporarily filled with nearby products."
Where did coronavirus come from?
It was first reported in Wuhan City, Hubei Province, China. The live animal market, the Huanan Seafood Wholesale Market, is suspected as the original source but has not been confirmed.
What are the symptoms of coronavirus?
The symptoms often start in the back of the throat with a sore throat and a dry cough.
Other symptoms — fever, shortness of breath, body aches, fatigue and sometimes vomiting and diarrhoea — can signal any number of illnesses, from flu to strep to the common cold.
How do you catch it?
The virus is spread through droplets transmitted into the air from coughing or sneezing, which people nearby can take in through their nose, mouth or eyes.
The viral particles in these droplets travel quickly to the back of your nasal passages and to the mucous membranes in the back of your throat, attaching to a particular receptor in cells, beginning there.
What can I do to prevent it?
Good hygiene, regularly washing and thoroughly drying your hands, and other simple steps can help stop the spread, the Ministry of Health says.
These include avoiding close contact with people with cold or flu-like illnesses and covering coughs and sneezes with disposable tissues or clothing.
Washing hands for at least 20 seconds with water and soap and drying them thoroughly, before eating or handling food, after using the toilet, after coughing, sneezing, blowing your nose or wiping children's noses, or after caring for sick people can help prevent spreading the disease.
How do you treat it?
There is no specific treatment for coronavirus, but medical care can treat most of the symptoms.
This could involve prescribing antiviral medication used to treat influenza or antibiotics used to treat bacterial infections.
Researchers in many countries are working on developing a vaccine.
Do face masks help?
The World Health Organisation has endorsed face masks as a precautionary measure to avoid contracting coronavirus.
Colleen Kraft, an infectious disease expert for the Emory University Hospital, said that the masks can be effective in combating the two most common ways of contracting a virus in an interview with the Washington Post.
"The mask not only protects you from droplets. It also protects you from bringing your hand, which may have the virus on it, to your mucus membranes such as your nose and your mouth."
However, the masks are only effective under certain circumstances. If not changed regularly they can become useless, and far less effective when not used with other hygiene precautions.
Meanwhile, infectious diseases expert Dr Siouxsie Wiles told the Herald that culturally in countries like China, people wear masks not to prevent infection, but when they have a cold – to stop spreading it.
"It's not very good at blocking viruses coming in. People don't wear them properly, they don't make a good fit around [your face]. If you have a gap, you're breathing stuff in.
"There are other masks that we would use in the lab for when we're doing dangerous stuff and they are very different."
What is a pandemic?
Rebecca S.B. Fischer, an assistant professor of epidemiology at Texas A&M University says three important words are being mixed up: outbreak, epidemic and pandemic.
Simply put, the difference between these three scenarios of disease spread is a matter of scale.
An outbreak is small, but unusual. An epidemic is bigger and spreading. A pandemic is international and out of control.
What else is the New Zealand Government doing to manage the situation?
The Ministry of Health's Pandemic Influenza Technical Advisory Group (the PITAG) brings together 11 of the country's foremost experts on public health and infectious disease.
Now meeting daily, the group has advised the ministry on crucial decisions such as travel bans.
Director General of Health Dr Ashley Bloomfield said New Zealand was in a "keep it out, stamp it out, slow it down" phase.
Authorities are also looking very closely at other countries that had managed to control the outbreak - such as Taiwan and Singapore - to see what they're doing right.
Tools like school shutdowns that would normally be used later in a pandemic could be used "preemptively" to help stamp out or slow the spread of Covid-19.
How should I explain coronavirus to kids?
Scientist Michelle Dickinson and Prime Minister Jacinda Ardern have released a video aiming to explain the outbreak and how to keep safe in a clear and simple way.
Dickinson said a key message was that most people recovered from the coronavirus and that New Zealand could contain it.
She said that children under 15 appear to be showing immunity to the virus.
The video includes a guide to the virus' symptoms and what to keep an eye out for.
This article was first published on nzherald.co.nz and is republished here with permission.