Coronavirus: New Zealand has 50 new confirmed cases
Publish Date

Wednesday, 25 March 2020, 1:06PM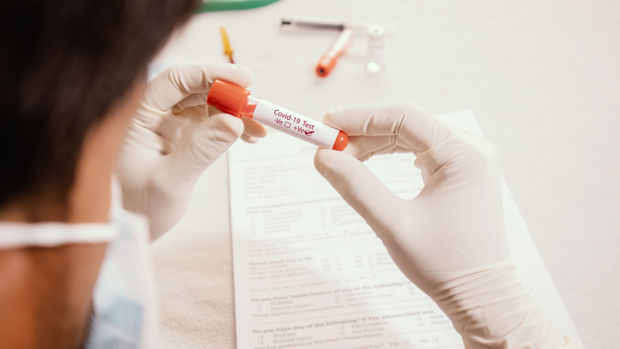 On the eve of a nationwide lockdown New Zealand today has 50 more coronavirus cases.
This takes the country's total number to 205.
This afternoon a state of emergency has been declared in New Zealand.
Director-General of Health Ashley Bloomfield told reporters that six people are in hospital in a stable condition, one in Rotorua, one in Waikato and three in Wellington. Three patients were discharged from hospitals yesterday.
There were 1,400 tests processed yesterday, bringing the total number of tests so far to 9,780.
He said the cases are being actively being followed up. The majority still had a direct link to overseas travel or were linked to close contacts of confirmed cases.
There were now five community cases related to Auckland's Marist College.
Staff and students from that college should not have contact with other people, Bloomfield said, and they should also keep their distance from people in their own households.
"We do have some community transmission in New Zealand."
Four were confirmed and a number of other cases were being treated as potential community transmission.
Bloomfield said he expected the number of cases to continue rising for the next 10 days, and the numbers would drop if people stayed at home.
READ MORE:
• Pak'nSave store dedicates lane to elderly shoppers amidst panic buying
• This is how long Covid-19 reportedly lives on clothes for
Sarah Stuart-Black, director of Civil Defence Emergency Management, said a state of national emergency would be declared in Parliament today.
At 12.21pm, the state was declared by the Minister for Civil Defence Peeni Henare.
This provided access to special powers to combat Covid-19 - including powers of requisition and closing roads, and stopping people from doing certain activities.
Stuart-Black said these powers sat alongside other powers to ensure essential services could stay up and running.
"Each of you has a role in helping to save a life," she said.
A mobile alert will be sent between 6pm and 7pm tonight to advise New Zealanders about the state of emergency.
Stuart-Black would be empowered by the state of emergency powers, but she said it would be great if she didn't have to use them.
The legislation allowed the state of emergency to remain in place for seven days, but this can be extended.
"We're really hoping people have heard the messages and understand how horrendous this could get."
New Zealand will move to alert level 4 at midnight tonight and will be in nationwide lockdown for at least four weeks - a move Prime Minister Jacinda Ardern says is necessary to prevent up to tens of thousands of unnecessary deaths.
This article was originally posted by NZ Herald and reproduced here with permission.