Coronavirus: New Zealand has four new confirmed cases of COVID-19 in the community
Publish Date

Tuesday, 11 August 2020, 9:15PM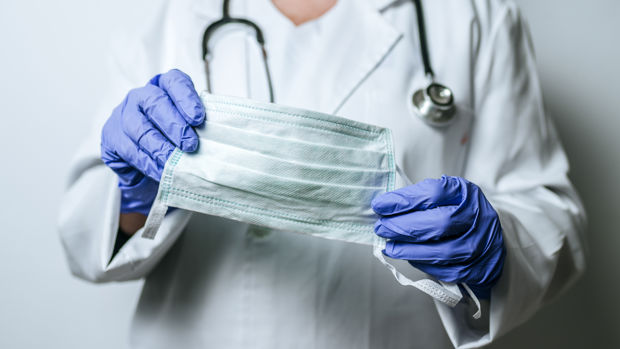 Prime Minister Jacinda Ardern has confirmed Auckland will go into lockdown after four cases of community transmission were confirmed.
The Prime Minister and Director-General of Health Ashley Bloomfield made the announcement at the Beehive tonight.
As of noon tomorrow, Auckland will move to level 3 for three days until midnight on Friday.
The rest of the country will move to alert level 2 at midday tomorrow - until midnight on Friday.
For Auckland, that means working from home unless you were an essential service worker.
Schools will close unless they had students whose parents were essential workers. Public facilities, bars, restaurants and businesses must close tomorrow. 
For the rest of the country, mass gatherings will be limited to 100 people.
Bloomfield said there were four confirmed cases in one family acquired from an unknown source. There was no link to overseas or managed isolation.
An Auckland man in his 50s was tested yesterday after having symptoms. He was tested a second time today. Both tests were positive.
Six other people were in his family, and three of them have tested positive. The other three tested negative.
Close contacts have been isolated for 14 days regardless of their test results. Casual contacts are also being isolated and cannot leave until they test negative.
Ardern said more than one workplace was involved, and it wasn't just one distinct suburb in Auckland that was likely affected.
"We're asking people in Auckland to stay home to stop the spread.
"Act as if you have Covid, and as though people around you have Covid."
READ MORE:
• 95-year-old Kiwi man reflects on epidemics New Zealand has survived before
• 104-year-old grandmother becomes the oldest person in the world to beat Coronavirus
Today had marked 102 days without transmission in the community.
New Zealand went into level 4 lockdown on March 25 and moved to level 3 on April 27. We moved into level 2 on May 13 and level 1 on June 9.
Earlier today, Bloomfield said there was one new Covid-19 in managed isolation - a man in his 20s who arrived in New Zealand on July 30 from Melbourne.
Two Christchurch rest homes also went into partial lockdown after residents displayed flu-like symptoms.
Brookhaven Retirement Village in Woolston has reportedly tested eight of its residents and put them in isolation.
And the Village Palms Retirement Community in Shirley had eight residents were displaying flu-like symptoms.
There were 22 active cases being treated in managed isolation facilities after testing detected the illness in returning Kiwis at the border.
It brought the total number of those who have had Covid-19 to 1,220.
This article was first published on nzherald.co.nz and is republished here with permission.