Coronavirus: Prime Minister Jacinda Arden reveals New Zealand's new traffic light system
Publish Date

Friday, 22 October 2021, 10:14AM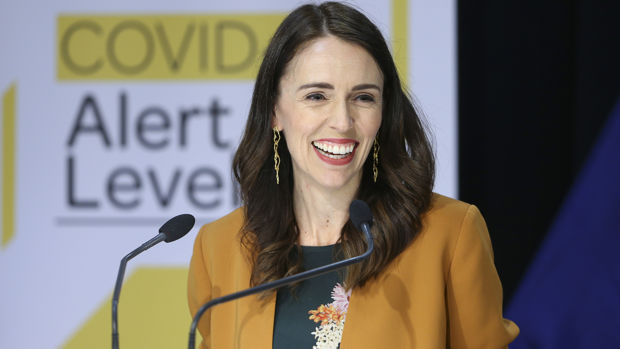 Prime Minister Jacinda Ardern has revealed New Zealand will move to a new "traffic light" system to manage Covid-19 when all of its District Health Boards have 90 per cent of its eligible population fully vaccinated.
When each DHB hits this target, the new framework would come into effect.
It will be a traffic light system that makes use of vaccine certificates.
Businesses will be able to continue to operate at each of the risk levels, and each setting can be used in a highly targeted and localised way, Ardern says.
How traffic light system will work
Schools would reopen at every light on the traffic light.
Red is for when the virus is spreading in a way that threatens the most vulnerable and could overwhelm the health system.
This would limit private gatherings and restrict some inter-regional travel. Schools and retail stores will be open but with public health measures, masks will be needed and there will be capacity limits and physical distancing requirements.
Hospitality businesses could open but for table-service only and with the requirement that customers are vaccinated.
Auckland will move into red when each of its three DHBs hit the 90 per cent target.
"You are so close. Right now you're just 16,000 vaccines away from every DHB hitting 90 per cent for first doses."
The rest of the country will move to orange when every other DHB hits 90 per cent.
Orange means workplace and retail stores would remain open, but there may be capacity limits.
Hospitality businesses, churches, and other venues can open with no limits if vaccine certificates are used.
If vaccine certificates are not used then most venues could not open, other than to offer contactless pickup.
At orange, face masks would be required in more spaces like retail and hospitality.
Green will mean almost no restrictions on travel, gatherings, and businesses operating.
Face coverings would be recommended, but not mandatory, some QR scanning would be required.
Venues and retailers who make use of vaccination certificates will have no gathering limits, but those that choose not to will have similar restrictions as they face at level 2 – with a 100 person limit.
The green light setting would be used during times when Covid-19 spread was isolated.
READ MORE:
• 95-year-old Kiwi man reflects on epidemics New Zealand has survived before
• It turns out there's a simple scanning hack for the NZ Covid tracer app and here's how to do it ...

If a higher level of community transmission was reached, or there were active clusters of the virus in more than one area, the orange light would kick in.
She said these settings will be reviewed on November 29, and the South Island could move into the new system if all those DHBs have already hit the 90 per cent target.
These high levels of protection will limit the impact that the virus can have.
Ardern said the new framework was about being able to live our lives as safely as possible.
Ardern said the new traffic light framework will mean everyday freedoms for fully vaccinated Kiwis, rather than a reliance on lockdowns.
The goal was to minimise and protect, and to keep the spread of the virus as low as possible.
Public health teams will still try to stamp out outbreaks as much as possible.
She said everyone - especially Aucklanders - deserved to know when more freedoms will be available.
For more information visit covid19.govt.nz.