Coronavirus: Star Wars actor dies of Covid-19 in Britain
Publish Date

Wednesday, 1 April 2020, 1:54PM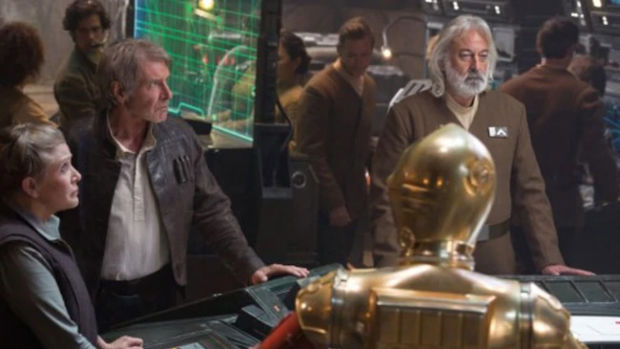 Star Wars actor Andrew Jack has died in Britain as a result of the coronavirus, his agent has revealed today.
He was 76.
According to his agent Jill McCullough, Jack, who also worked as a dialect coach, died in a hospital in Surrey on Tuesday.
Tragically, he was unable to "see or talk to" his wife, whom he was "madly in love with" because she was quarantined in Australia.
"She is stuck in quarantine in Australia, having just flown from New Zealand last week. She was unable to see or talk to him at the end of his life and there is a chance a funeral may not be held," McCullough said.
She went on to say Jack was full of life, funny, charming and a joy to be around.
READ MORE:
• Pak'nSave store dedicates lane to elderly shoppers amidst panic buying
• This is how long Covid-19 reportedly lives on clothes for
"He was still working full-pelt, currently coaching on the new Batman," she said.
Taking to social media, his wife, Gabrielle Rogers, wrote: "Andrew Jack was diagnosed with coronavirus 2 days ago. He was in no pain, and he slipped away peacefully knowing that his family were all 'with' him."
Jack appeared in Star Wars: Episode VIII – The Last Jedi as General Ematt, as well as Solo: A Star Wars Story and Star Wars: Episode VII – The Force Awakens.