Designer of Marilyn Monroe's iconic Happy Birthday dress criticises Kim Kardashian wearing it
Publish Date

Thursday, 19 May 2022, 11:00AM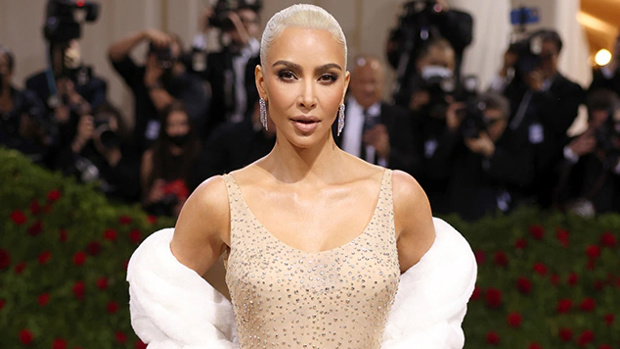 Bob Mackie has something to say about Kim Kardashian's Marilyn Monroe Met Gala moment - and he's not happy.
The 82-year-old legendary costume designer sketched the design of the sheer dress in 1962 for Jean Louis who then brought it to life for Monroe to wear for John F. Kennedy's 45th birthday.

The dress has since been on display at the Ripley's Believe It or Not Museum in Orlando where it holds the title of "the most expensive dress in the world" ... that was until Kardashian walked the red carpet in it at this year's Met Gala.
Speaking to Entertainment Weekly, the designer of the iconic "Happy Birthday" dress said: "I thought it was a big mistake.
READ MORE:
• Kim Kardashian shocks after stepping out in an extremely controversial dress
"[Marilyn] was a goddess. A crazy goddess, but a goddess. She was just fabulous. Nobody photographs like that. And it was done for her. It was designed for her. Nobody else should be seen in that dress."
Ripley's Believe It or Not paid an eye-watering price of US$4.8m (NZ$7.54m) for the garment in 2016.

Kardashian stirred many different reactions when she wore the historic dress, including criticism for the intense crash diet she went on to fit into the dress.
The reality star has not publicly responded to the criticisms.