Director confirms rumours an R-rated cut of 'Mrs Doubtfire' exists
Publish Date

Tuesday, 23 March 2021, 9:15AM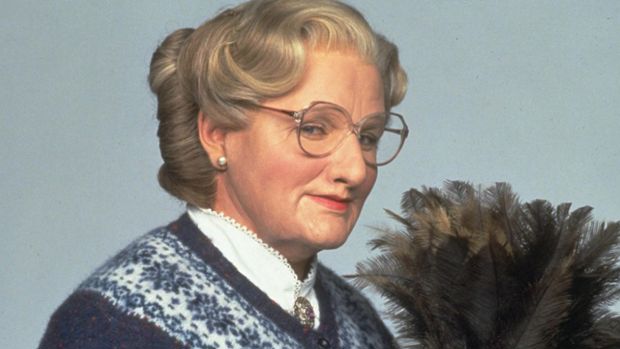 It's one of the most loved comedies of all time ... and it turns out there was even more to Mrs Doubtfire than what was shown on the big screen.
The director of the 1993 Oscar-winning film, about a struggling actor who masquerades as a woman to get what he wants, has now confirmed rumours that all of Robin Williams improvisations didn't end up on the film due to their R-rated nature.
Director Chris Columbus says he is now open to making a documentary about how the film was created and showcasing some of the late star's "hilariously funny" but not-safe-for-family movie material that didn't make the final cut.
Columbus told Entertainment Weekly that Williams would stick to the script but then asked to do some takes where he would improvise. Some of those then made the film.
"The reality is that there was a deal between Robin and myself, which was, he'll do one or two, three scripted takes. And then he would say, 'Then let me play.'
"And we would basically go on anywhere between 15 to 22 takes, I think 22 being the most I remember," Columbus recalled.
"He would sometimes go into territory that wouldn't be appropriate for a PG-13 movie, but certainly appropriate and hilariously funny for an R-rated film," Columbus said.
The Mrs Doubtfire that went to screen won a Best Picture Golden Globe, a Best Actor Golden Globe for Williams and an Oscar for Best Makeup.