Eden Park CEO hints Barbra Streisand might be the next big act to play at Auckland stadium
Publish Date

Monday, 22 March 2021, 8:56AM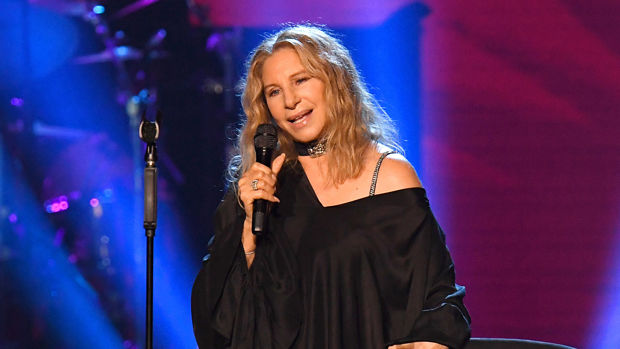 Could US singer Barbra Streisand be the next big act to grace Auckland's largest stadium after Six60?
That's what Eden Park Trust Board chief executive Nick Sautner hinted to while he was fronting a live-streamed meeting on Thursday.
Responding to a question from Auckland Mayor Phil Goff on the ability of the Auckland stadium to be financially self-sufficient, Sautner name-dropped the 78-year-old Streisand - who has sold 150 million records worldwide.
"Obviously there's commercial sensitivities around each of the events, and it differs from Six60 through to Barbra Streisand," Sautner said.
Several Auckland councillors jumped on the comments, with Desley Simpson - who was chairing the meeting - asking: "Did I hear you might be bringing Barbra Streisand? Or was that just a name you …"
Sautner jumped in with a half chuckle responding: "This isn't being recorded is it?"
Auckland councillor Daniel Newman was also struck by the comment.
"Yeah my eyes sort of popped up when I heard that as well, not that I'm necessarily a fan," Newman said.
An Eden Park spokesperson said Sautner's comments this week were "not an announcement but rather an example of the broad genres we are exploring".
"Previously Phil Collins, Eminem, Bon Jovi, Billy Joel and the Spice Girls have either floated the idea of touring Auckland or have toured other parts of Aotearoa, bypassing the country's largest city," the spokesperson said.
Eden Park now has the ability to hold six concerts each year at the stadium in the inner Auckland suburb of Mt Eden.
In a statement provided to the Herald on Sunday, Sautner said the stadium has "a list of local and global artists just waiting for the opportunity".
"Eden Park has been inundated with inquiries from local and international promoters seeking pencil bookings for 2022," Sautner said.
Streisand has performed relatively recently with a large UK concert in London's Hyde Park in July 2019.
This article was first published on nzherald.co.nz and is republished here with permission.