Elizabeth Hurley pays heartfelt tribute to son Damian's father, Steve Bing, following his death
Publish Date

Wednesday, 24 June 2020, 9:57AM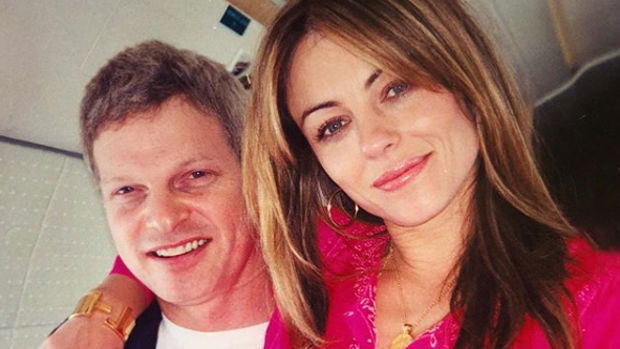 Following Steve Bing's sudden passing yesterday, Elizabeth Hurley has paid a heartfelt tribute to the 55-year-old producer.
Taking to Instagram, Hurley shared a number of pictures of herself and her ex - who is the father of Elizabeth's son Damian Hurley - after he fell from an apartment building in Los Angeles.
Alongside the photos, the 55-year-old actress wrote: "I am saddened beyond belief that my ex Steve is no longer with us. It is a terrible end.
"Our time together was very happy and I'm posting these pictures because although we went through some tough times, it's the good, wonderful memories of a sweet, kind man that matter."
She continued: "In the past year we had become close again. We last spoke on our son's 18th birthday. This is devastating news and I thank everyone for their lovely messages."
READ MORE:
• Elizabeth Hurley and her son look like twins in a picture the star posted
• Elizabeth Hurley slammed over wearing a "revealing" dress to her son's birthday party
Meanwhile, Damian also took to social media to share a poignant image of a sunset and the message: "Thank you from the bottom of my heart to everyone that has reached out following the devastating news. I'm trying to reply to as many of you as I can, but please know I will always remember your kindness.
"This is a very strange and confusing time and I'm immensely grateful to be surrounded by my phenomenal family and friends."
Steve's publicist Michelle Bega confirmed his death, admitting she was "overwhelmed trying to process this unbelievable and sad event".
The screenwriter co-wrote 2003 comedy movie Kangaroo Jack and financed Tom Hanks' 2004 film The Polar Express.