Elton John hits out at "hypocritical" Vatican over same-sex marriage stance despite funding Rocketman
Publish Date

Thursday, 18 March 2021, 3:55PM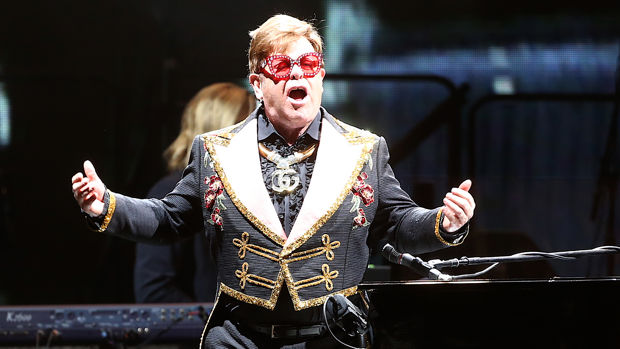 Sir Elton John has accused the Vatican of being "hypocritical" after the Catholic Church restated its stance prohibiting the blessing of same-sex marriage, despite investing in his Rocketman biopic.
Taking to Twitter, the 73-year-old - who married David Furnish in 2005 - hit back at the Vatican after it published a two-page document explaining it cannot bless same-sex unions as God "does not bless sin."
In part, the document read: "[God] does not and cannot bless sin: He blesses sinful man, so that he may recognise that he is part of his plan of love and allow himself to be changed by him."
The Vatican also insisted the Catholic Church will still "welcome and bless" LGBTQ people, but not their legal unions.
"How can the Vatican refuse to bless gay marriages because they 'are sin,' yet happily make a profit from investing millions in Rocketman — a film which celebrates my finding happiness from my marriage to David?" the singer tweeted, tagging in Pope Francis himself.
John cited a December 2019 investigation in which Italian newspaper Corriere Della Sera uncovered significant Vatican ties to the Centurion Global Fund in Malta.
The fund, in turn, contributed €4m million to Rocketman and Men in Black: International in February 2019.
Rocketman doesn't just portray John's marriage — it traces his life from his troubled childhood to rise to stardom, drug addiction and coming out. It also notably depicted gay sex, which led the film to be censored in countries like Russia.