Enrique Iglesias and Anna Kournikova finally reveal their newborn baby's name
Publish Date

Friday, 6 March 2020, 3:55PM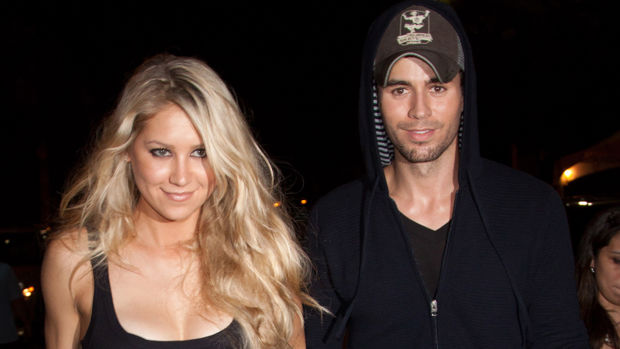 Latin pop king Enrique Iglesias and his longtime girlfriend Anna Kournikova surprised fans last month with the news they had welcomed their third child together!
The 44-year-old singer and the former tennis player - who are also parents to two-year-old twins, Lucy and Nicholas - only revealed they were expecting another baby at the start of February after photographs, taken by Spain's Hola! magazine, were released of the couple on a boat in Miami with her growing baby bump obvious to see.
And now Enrique has revealed they've chosen Mary for her moniker, or Masha in Anna's native Russian.
Enrique let the news slip when he referred to the tot as Masha when explaining that his twins are "loving" having a baby in the house.
He told People magazine: "They actually love it. There's a two-year difference, so I was a little scared. I was like, 'How are they going to react?' And I have two dogs so my house is chaotic. When we first came home with Masha, I was like, 'Oh, how is everybody going to react?'"
Meanwhile, Enrique recently said he's having a "great time" as a father of three.
The 'Hero' singer explained: "I'm not sleeping, but I'm having a great time! I mean, I wouldn't change it for nothing in the world."
And when asked if he is happy to change nappies and give bottles to the baby, he added: "I actually am. I'm pretty hands-on."
Enrique has kept his personal life - including his relationship with Anna - out of the spotlight for many years and he previously admitted he doesn't think "perfect relationships" exist as there can be "bad times" between every couple.
He shared: "You go through your good times, you go through your bad times. It's a tough thing for me to believe there's such a thing as the perfect relationship. I don't think that exists ...
"Firstly, she's the coolest girl in the world. And she understands who I am, to the point where she's willing to sacrifice her personal time with me and let me do my music. It's a huge sacrifice and I respect that tremendously."