Friends fans spot hilarious error in first episode that has gone unnoticed for 27 years
Publish Date

Wednesday, 2 June 2021, 1:51PM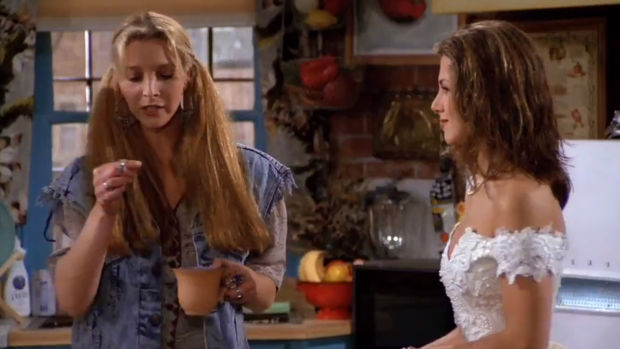 An eagle-eyed fan has spotted a continuity error in the first episode of Friends, which had gone unnoticed for 27 years.
With so many fans going back to re-watch old episodes of the show after the release of the Friends: The Reunion last week, the continuity error was discovered in the show's pilot episode "The One Where Monica Gets a Roommate".
Taking to Twitter, Jarret Wieselman, who works for Netflix, shared a clip of the error.
The video shows Phoebe, played by Lusa Kudrow, talking to Rachel in Monica's kitchen.
"Oh I just pulled out four eyelashes, that can't be good," Phoebe says.
READ MORE:
• QUIZ: Which 'Friends' character are you?
• It turns out there was a massive plot hole in 'Friends' we all didn't notice
When the camera immediately cuts to Monica's date, Paul, as he is sitting on the couch, Phoebe can be seen sitting on a chair behind him drinking coffee.
The tweet quickly went viral as people admitted they had never noticed the error.
Friends aired for 10 seasons from 1994 to 2004. The complete series of Friends and The Reunion is available to stream online at TVNZ OnDemand.