Gemma McCaw hits back at hurtful comment about her post-baby body
Publish Date

Wednesday, 14 July 2021, 10:06PM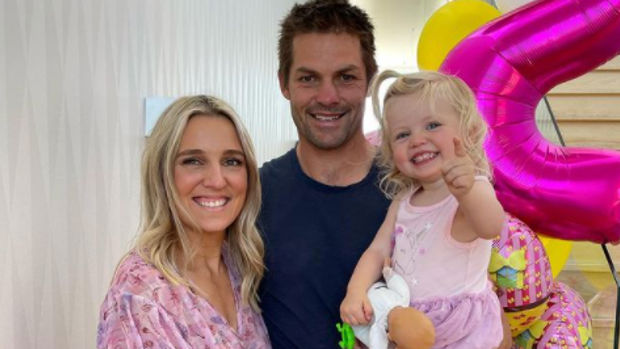 Gemma McCaw has taken to social media to voice her dismay over a very insensitive comment made to her about her body after the birth of her second child, Grace, in May.
Taking to social media about the awkward encounter, the hockey player said: "Last week someone said to me 'You'll be looking forward to getting your body back'… and I was a little confused as I was thinking that my body never went anywhere."
Continuing her post, McCaw discussed the concerns many women face in returning to exercise post childbirth and how there is a lot more to be considered in terms of post-partum care.
"It's the same body that grew two babies and yet it's a different, and forever-changed, body. This body has also carried me to 3 Olympics, and allowed me to do what I love. Being fit, being pregnant or postpartum. You learn to appreciate it in every way.
"Am I looking forward to getting back into fitness? Absolutely. I love the way it makes me feel. But I know how important it is to take things slowly after having a baby and get the appropriate checks (I'm seeing my Women's Health Physio next week).
"I can't stress this enough ... Regardless of your 'birth' you should get a postnatal check, six weeks after your delivery! This is standard care in some countries but not here in NZ (but hopefully we can change this).
"And to the new Mums, in case you needed to hear this today, please don't feel pressured to 'look' a certain way, you've just carried a baby, your body should be appreciated & you're doing an amazing job."
McCaw's comments were met with support and appreciation from women all over New Zealand. Many pointed out how damaging the pressure to "bounce back" after childbirth can be.
Grace is McCaw's second child with her husband, Richie McCaw.
The couple are also parents to daughter Charlotte, who turned two in December.
The McCaws married in Wanaka in January 2017.