George Michael's former lover launches another scathing attack against the late star
Publish Date

Wednesday, 11 March 2020, 1:21PM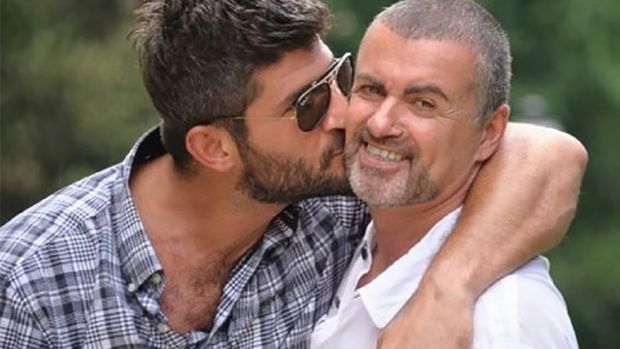 Pop megastar George Michael's former lover Fadi Fawaz has claimed the late musician "controlled him" in a scathing attack on Facebook.
The former hairdresser - who has been living in a budget hotel after being arrested for allegedly smashing up Michael's £5million home in a fit of rage - has lashed out at his ex-partner just days after he was pictured looking troubled on the streets on London. 
The 46-year-old was arrested in July last year after he broke a number of windows at the central London home where he has been living since he found the 'Faith' singer, who passed away on 25 December 2016 from heart and liver disease, dead.
At the time he was officially squatting at the property near Regent's Park after ignoring legal letters from Michael's family, as he claims the late star gave him permission to live there before his death.
Taking to Facebook, Fawaz claimed that the 'Careless Whisper' hitmaker controlled him in every way possible, causing him to lose all his friends and money.
Fawaz wrote: "Since I met him in 2008 and said no to being his partner, after a few months he made an evil plan where I lost my job, friends and all comfort in life.
"He made me desperate so I would say yes to being his boyfriend.
"Since then everyone I met was related to the evil plan he created for me.
READ MORE:
• Watch George Michael with James Corden in the first ever 'Carpool Karaoke'!
• George Michael's former lover arrested for smashing up the late star's £5million home

"One month into our relationship he got ill and our romantic time gone - karma for what he planned.
"Seven years into the relationship I left again ... he really didn't like that."
He continued: "The evil plan [has] got to be the nastiest thing there was on the planet.
"It involved a very bad car accident, no money what so ever and friends treated like s***.
Fawaz went on to claim that Michael "ruined his life" during their time together.
"George Michael has planned the deadliest thing on earth to take me down so I can go back to him after knowing what he is capable of so I never leave.
"This man ruined my life since 2008, took my friends and family and used to treat my family like s*** in front of me.
"This man turned all the people I knew into the deadliest people I know.
"This man is sick in the head and needs to be stopped as I'm controlled in every way possible."
Last year it was revealed that the 'Careless Whisper' singer had left nothing in his £96.7million will for Fawaz.