Gordon Ramsay's daughter reveals she prefers her mum's cooking over his in hilarious video
Publish Date

Monday, 5 April 2021, 1:21PM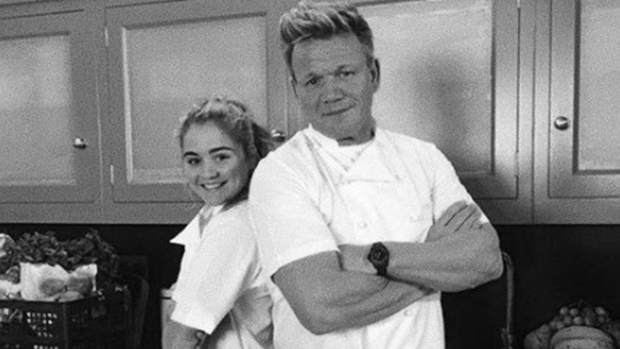 Tilly Ramsay, the daughter of celebrity chef Gordon, is no stranger to the camera these days. 
The 19-year-old has amassed 8.2 million followers on Tik-Tok, and often posts videos that feature her father. 
Her latest is no different when she reveals she prefers her mother's cooking compared to his!
"When dad says he's cooking dinner...." she wrote at the start of the video.
Meanwhile, she can be seen dancing unenthusiastically in the background while her dad stirs a pot on a stove in the foreground.
The video then cuts to a clip of her mom, Tana Ramsay, cooking at the stove while Tilly begins to hop around the kitchen excitedly.
The caption over the second high-energy clip continued, "VS. When mum says she's cooking dinner."
We wonder what 7-time Michelin star winner Gordon would say about his daughter's latest revelation!