Hilary Barry hilariously taunts her critics who complain about her clothing with new picture
Publish Date

Wednesday, 9 December 2020, 5:54PM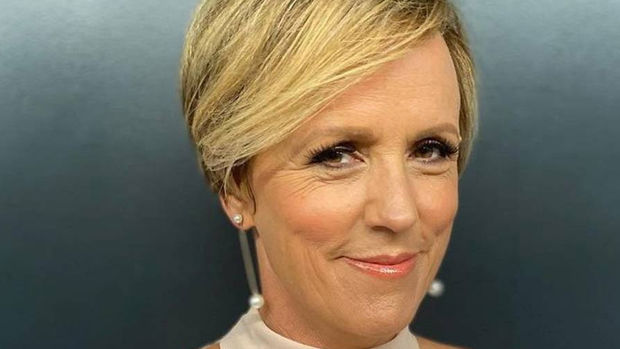 Hilary Barry has cheekily taunted her critics with her latest outfit.
The Seven Sharp presenter often comes under fire for the clothing she wears when fronting the TVNZ programme and her quick-witted responses never fail to amuse.
Taking to Instagram, Barry posted a picture of herself dressed in a nude shoulder-revealing top.
Alongside the photo, she wrote: "Some might accuse me of deliberately dressing like this to wind up Ken, Geoff and Barbara. They're not wrong."
Before adding in the hashtags: "#dressingmyage #shoulderslut".
The much-loved TV host is referring to a previous occasion when she's faced backlash for wearing an off-shoulder top while presenting Seven Sharp with Jeremy Wells.
"Please encourage Hilary to dress properly. Exposed shoulders are for the young," the man wrote in a Facebook post to the show.
Last year, the 51-year-old presenter also hit back at a viewer who had had a "gutsful" of seeing her cleavage and made a complaint to the show.
During an episode of the current affairs programme, Barry's co-presenter Jeremy Wells read out an email from a viewer named Barbara with the subject header 'Hilary's cleavage,' in which she claimed to have been "assailed' by Barry's preference for plunging necklines and choice of chesty clothing.
Reading aloud from the email Wells said: "It's a fact of nature that women's breasts are sex objects and should be kept private except for the beach or at an evening do".
To which Barry responded: "They're just boobs and half the population have them. Barbara has them."
Go Hilary!