Jane Fonda has brought back her famous '80s workout routine!
Publish Date

Monday, 6 April 2020, 6:34PM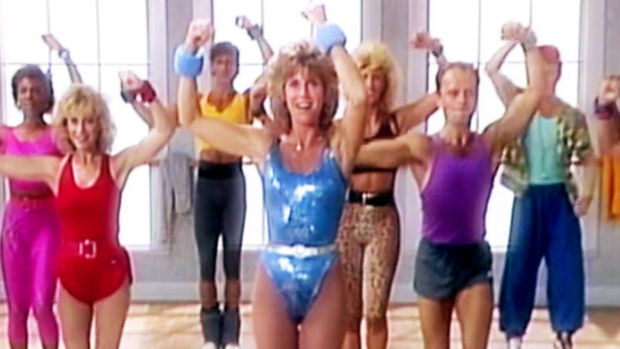 It has been 38 years since she released her Jane Fonda's Workout VHS - which went on to sell more than 17 million copies around the world - and now she's BACK!
The Hollywood legend became a beacon of empowerment over the weekend after she took to social media to share a video of herself "bringing back" her iconic '80s fitness routine.
Lying on her side on a yoga mat, a glamorous-looking Jane said: "Hello TikTok, my name is Jane Fonda. I'm going to bring back the Jane Fonda Workout."
The video then flashed to retro footage of Fonda doing her famed "chicken arms" move in a tiny blue high-rise leotard, before the 82-year-old launched into a strengthening leg lift sequence.
And the Grace and Frankie star looks incredible as she displayed her age-defying figure in a red leotard and black flared gym leggings.
Soon the fun video took a more important turn as Jane changed outfits and stood in front of the camera as she spoke about climate change.
READ MORE:
• Pak'nSave store dedicates lane to elderly shoppers amidst panic buying
• This is how long Covid-19 reportedly lives on clothes for
She said: "You know what, there's too many workouts happening right now on TV or computers. What I would really like you to do is workout with me for the planet. There's a climate crisis, which is a real emergency.
"Whether you're on your couch or yoga mat, will you join me for a virtual fire drill Friday? The future needs you, I need you."
Fire Drill Fridays are designed to get politicians to address climate change and have been running every Friday since October.