Kensington Palace issues rare statement blasting 'inaccuracies' in article about Kate Middleton
Publish Date

Thursday, 28 May 2020, 5:41PM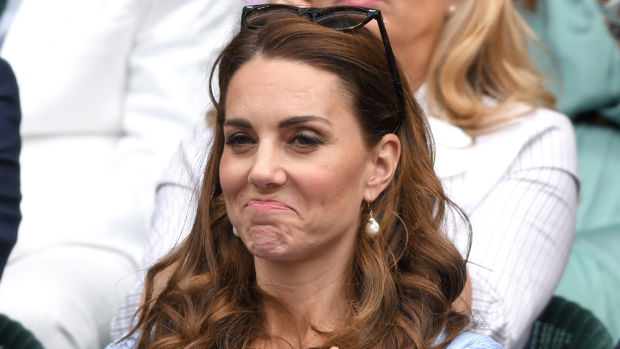 In an incredibly rare move, Kensington Palace has issued a statement in response to "false" claims made in Tatler magazine's new cover story about Kate Middleton.
This week, the British gossip magazine claimed that the Duchess of Cambridge felt "exhausted and trapped" in the wake of Megxit.
It quoted a close friend who said Kate was "furious" after Prince Harry and Meghan Markle decided to step down as senior members of the royal family, leaving others to pick up extra work.
The lengthy article also claimed that the Duchess had argued with Meghan over whether to follow protocol and wear tights at her wedding to Harry in 2018.
But in a terse statement, the Palace said the article was full of "inaccuracies" and "misrepresentations".
"This story contains a swathe of inaccuracies and false misrepresentations which were not put to Kensington Palace prior to publication," the statement said.
READ MORE:
• Kate Middleton releases a fifth previously unseen photo of Princess Charlotte for her birthday
• Prince George, Princess Charlotte and Prince Louis share sweet "thank you" video to medical workers
Kate and Prince William's office did not specify which elements of the story were false.
It is extremely rare for palace officials to slap down claims made about the royal family in the media.
ITV News's royal editor Chris Ship described it as an "unusual step" that proved Kensington Palace was "clearly very unhappy".
In their own statement, Tatler responded saying: "Tatler's Editor-in-Chief Richard Dennen stands behind the reporting of Anna Pasternak and her sources.
"Kensington Palace knew we were running the 'Catherine the Great' cover months ago and we asked them to work together on it. The fact they are denying they ever knew is categorically false."