Kiwi women go viral with their hilarious reaction to Jacinda Ardern taking a walk
Publish Date

Tuesday, 28 September 2021, 9:37AM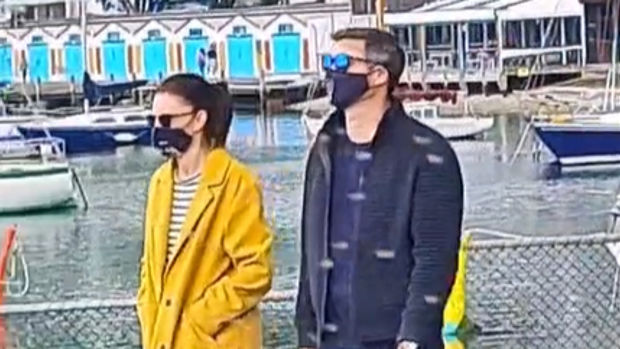 Kiwis are normally a low-key, chilled-out bunch and celebrities can walk down our streets safely with very little fuss being made.
But two women have gone viral after their weekend outing was a little more exciting than expected.
While enjoying a burger and fries in Wellington, they became curious as to why "security uncles" were walking along the footpath near the waterfront.
They were soon unable to contain their excitement when they realised the security presence was because Prime Minister Jacinda Ardern and her partner Clarke Gayford were taking a Sunday stroll.
"So who are these security uncles out here looking after these two people?" one of them asks the other.
"Is that Jacinda? It's Jacinda! Hahahahahahaha. It's Aunty Cindy!"
READ MORE:
• Jacinda Ardern and Stephen Colbert put their own hilarious spin on Carpool Karaoke singing Queen
• Jacinda Ardern and daughter Neve record sweet message for fellow plane passenger's daughter

In the video, two security guards can be seen walking in front of Ardern and Gayford.
The video has since been viewed more than 1.5 million times in 24 hours.
Their reaction is gold!