Man forced to "disguise" himself when in public as he looks identical to Ed Sheeran
Publish Date

Wednesday, 29 September 2021, 9:50AM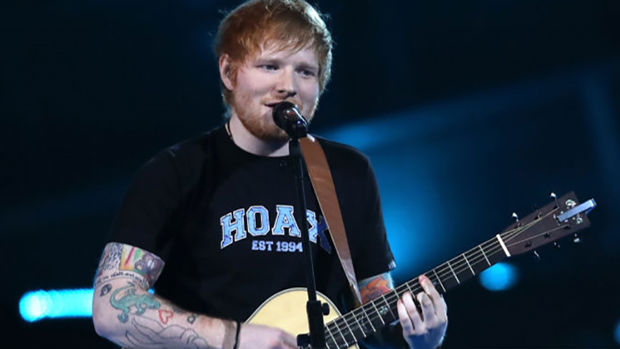 While Ty Jones is in love with the shape of his face ... it comes with some drawbacks.
The Manchester man says he's forced to go out in disguise, shop at night and has hordes of "crying and shaking fans" badgering him on the daily basis because of his uncanny resemblance to English singer-songwriter Ed Sheeran.
"I've had crazy numbers of fans follow me in Hackney in London and in Los Angeles, to the point where the team I was working with have had to help me make a dramatic escape plan," Jones said.
The sheer level of attention Jones gets has forced him to go out wearing sunglasses, a hat and a face mask to perform basic errands.
However, while it has been a curse in some ways, Jones now works as a full-time Sheeran lookalike - sharing similar facial features, hair colour and is the same height as the star.
He said: "I never expected this, my aspirations in school were quite low.
"My dream job was working in B&Q or working on a fishing boat. Acting was more of a dream than reality back then."
Other perks of sharing the crooner's looks include being sent free stuff from brands and fans and being let into clubs and restaurants as a VIP.
But that's not all ... Sheeran himself is aware of his doppeläanger, with the pair meeting in 2011 and are due to meet again later this month.
Amazing!