Meat Loaf's daughter opens up about his final hours amid reports he died from Covid
Publish Date

Monday, 24 January 2022, 9:19AM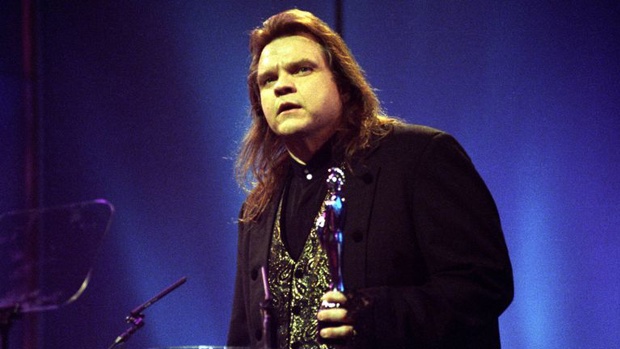 Grammy award-winning singer Meat Loaf reportedly passed away at the age of 74, after he was diagnosed with Covid and his condition quickly became critical.
According to his daughter Amanda Aday, the legendary singer - whose real name was Michael Lee Aday - died on Thursday with his loved ones, including his wife Deborah, by his side.
Although she didn't confirm reports he died after contracting Covid, she admitted his health had declined "more rapidly than expected," so she and her sister Pearl rushed to Nashville to be with him.
Speaking to People magazine she said: "As soon as we could, we just went to his bedside at the hospital and just sat with him and held his hand."
Aday was "very thankful" she and her sister had the chance to see their father before he died, and she revealed some of his closest friends had also flown in to see him one final time, and they were all rewarded with moments of "sweet and funny" confessions from the veteran rocker.
She continued: "My dad, as far as our tour family, that's what we call it ... He's the boss, but we're a family ... He flipped a couple of us off, which is very dad, very appropriate.
"That's a good sign. He's there. He's joking."
Poignantly, the last conversation Aday had with her father was about her upcoming wedding, when she told him to "get strong" so he could walk her down the aisle.
He asked when it would happen and she recalled: "And I said, 'As soon as you're out of here, we'll go to the courthouse if you want. We'll do it right away.'
"And he said, 'No courthouses, but okay, let's go.' So, and those were, not his final words, but his final words directly to me."
TMZ previously reported the 'Bat Out of Hell' singer was supposed to attend a business dinner last week for the new dating show he's working on titled I'd Do Anything for Love, but the dinner was cancelled because he became seriously ill with Covid.
According to TMZ, he was outspoken about Covid, railing with folks in Australia recently about vaccine mandates and mask-wearing, saying "if I die, I die, but I'm not going to be controlled."
It is not known if he was vaccinated.
Plans for a funeral and memorial service have yet to be finalised.
Take your Radio, Podcasts and Music with you