Meet twelve more of the women hoping to woo Sol3 Mio's Moses Mackay on the Bachelor NZ
Publish Date

Monday, 22 February 2021, 11:59AM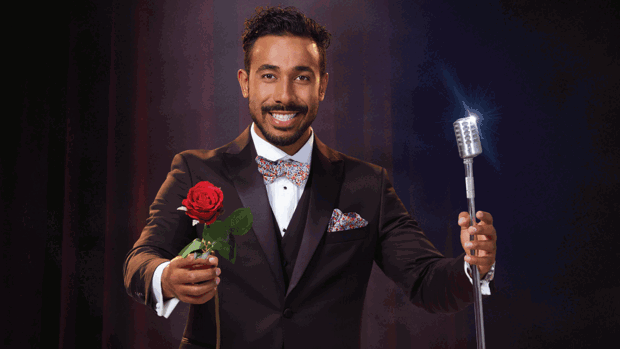 Moses Mackay of Sol3 Mio fame will be dishing out roses in the hope he meets someone special on the new season of The Bachelor NZ and it is now time to meet six of the women who will be vying for his heart...
Freya Puharich
Age: 26
Occupation: Paediatric nurse
Location: Dargaville
Freya once broke off an engagement, so she knows what she wants. She hopes the Bachelor will be driven, compassionate, and respectful.
"I've been very, very single and have been for a little while now, so I was looking to find a spark with someone," she says.
After going on plenty of dates without any luck, maybe Moses will be the man for her.
Lana Jayne Ennis
Age: 29
Occupation: Critical care nurse/ health coach
Location: Queenstown
Lana has spent 15 years overseas and returned to Aotearoa just before the Covid-19 pandemic began.
With her travel bug on hold, she's after true love and a man with emotional intelligence. She's not a stranger to romantic gestures either.
"[I've] flown from Australia to NZ and woken [my former partner] up at 5am with a kiss. I love to surprise! Just turn up when they least expect it!"
Her special skill is parallel parking, a convenient talent in any relationship.
Georgia Miller
Age: 24
Occupation: PE and health secondary teacher
Location: Northland
If Moses doesn't mind heading back to a high school gym class, this could be the woman for him.
Georgia's friend signed her up for the show, and she thought "why not" when she got through.
She's looking for someone spontaneous, family-orientated, motivated, and adventurous.
Cirrus Tan
Age: 28
Occupation: Personal trainer
Location: Christchurch
Cirrus is a national climbing champ and wants someone who will slot in with her active lifestyle. Not only is she an amazing rock climber, but she can also solve a Rubik's cube.
She hopes to meet someone caring, outdoorsy, and ideally a best friend.
The unpredictable events of 2020 inspired her to say yes to being a contestant. She wants to get out of her comfort zone and improve her confidence.
Kate Porter
Age: 25
Occupation: Nutritionist
Location: Auckland
Kate was inspired to sign up for The Bachelor because she felt she was going through a quarter-life crisis. She's also very self-aware about her love life so far.
"I tend to instantly friend-zone boys - which means I have a lot of male friends but no romantic interests. What better way to kick off dating than by debuting on national television?"
Here's hoping she doesn't friend-zone Moses!
Chanel Lutton
Age: 28
Occupation: Production finance analyst
Location: Wellington
Chanel once wanted to be in the Air Force, but her part-time job saw her go down a different path and work in the makeup industry.
Now she's working as an analyst, and looking for someone to settle down with. She's excited about the opportunity to be a contestant on The Bachelor.
"I wanted to be a contestant to have a bit of an adventure around New Zealand, to meet
some like-minded incredible wāhine; and possibly find a wonderful man out of it all! Who wouldn't say yes to that?"
Amanda Page
Occupation: Real Estate Agent
Location: Auckland
Star Sign: Libra
Age: 33

Real estate agent Amanda is hoping to put a sold sign on our bachelor once they've met!
With a love of adventure and romance, there couldn't be a more perfect place for our blonde bombshell than The Bachelor, with all its breath-taking dates.
After a serious 10-year relationship, Amanda learnt the value of sharing a strong connection with her partner and to not take life too seriously. Now back on the dating scene, she's ready to find the man of her dreams! Could it be our bachelor?
Devaney Davis
Occupation: Client Services Manager
Location: Auckland
Star Sign: Gemini
Age: 22

Devaney is a small-town girl, living the big city life, always on the lookout for new and unique experiences - being part of The Bachelor is certainly that!
To Devaney, life is amazing. She has big dreams and needs someone who can dream big with her because slowing down anytime soon is not an option.
Does the bachelor have the stamina to keep up with Devaney on this wild ride through life.
Niki Osborne
Occupation: Forensic Research Scientist/ Marriage Celebrant
Location: Auckland
Star Sign: Aquarius
Age: 34

It's tools down and roses up this time around for Niki! No stranger to the reality TV scene, you might recognise Niki from the fifth season of The Block NZ!
Looking for a man who is in tune with himself, Niki wants someone who can love her for who she is despite her flaws, and most importantly, ensures she is heard.
A qualified marriage celebrant, Niki knows what a fairy-tale ever after looks like – will it be her turn this time around?
Sabbey Jey
Occupation: Company Director
Location: Auckland
Star Sign: Scorpio
Age: 27

Company Director Sabby is ready to take a different approach to her dating life.
A self-confessed romantic, she is excited to get back into the dating scene after a three-year hiatus.
Spending time during lockdown reflecting on life, Sabby hopes the next man in her life will share a strong connection with her and appreciate a good sense of humour. Will she be laughing all the way to the final rose ceremony?
Shivani Meera Pragji
Occupation: Solicitor
Location: Auckland
Star Sign: Gemini
Age: 26
Shivani is charismatic, not afraid to laugh at herself, and hoping to find someone who can challenge her and handle her energy!
When Shivani isn't holding down her day job as a solicitor, you can find her hiking, living it up in the Coromandel or enjoying a night out dancing.
Will our bachelor have the moves to impress Shivani and pass the bar?
Steph Kennard
Occupation: Managing Director
Location: Tauranga
Star Sign: Cancer
Age: 29

Steph is a go-getter who knows what she wants! She is a hard-working and incredibly driven entrepreneur who runs her own digital marketing agency.
Steph is looking for a man who is motivated, independent and will want to take care of her but will also appreciate her for the self-sufficient woman she is.
Will our bachelor be her next big investment?