Michael Bublé reveals he's set to feature on Anne Murray's new Christmas album
Publish Date

Friday, 30 October 2020, 3:56PM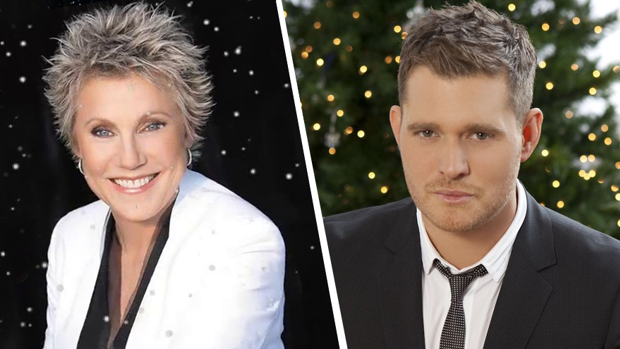 Christmas fans; if you're in need of some exciting news, Canadian music legend Anne Murray is your lady.
The 'Both Sides, Now' singer has a new holiday album hitting shelves this year, titled The Ultimate Christmas Collection. 
The 22-track album features Murray's personal favourites from all of her past festive albums, including a duet with the king of Christmas himself, Michael Bublé.
The duo teamed up in 2008 to put their spin on the classic song 'Baby, It's Cold Outside' - and their rendition does not disappoint!
Speaking about the new album, Bublé said he's "thrilled" to be included in the project.
"Anne Murray is the Canadian Queen of Music," he said. "Not only is she one of my favourite singers and entertainers, but she's also one of my favourite human beings of all time.
"When you meet her, she's exactly who you'd hope she would be. I can't tell you how thrilled I am, that she'll be sharing a collection of her favourite Christmas recordings with all of us. Truth be told, if Anne released an album of her singing names from the phonebook, I'd buy 20 copies of the damn thing. Enjoy, Merry Christmas, and long live the Queen!!!"
The Ultimate Christmas Collection comes out November 20.
We cannot wait to hear the album!