Nadia Lim shares emotional post addressing businessman's derogatory comments about her
Publish Date

Friday, 6 May 2022, 11:39AM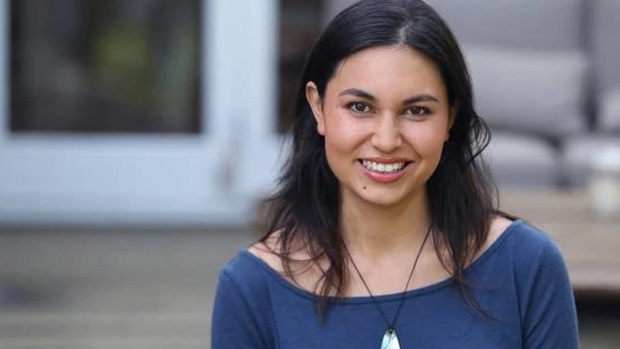 Kiwi celebrity chef Nadia Lim has opened up on why she feels the need to speak out after she was the target of nasty derogatory comments from businessman Simon Henry.
Last month, Henry, founder and CEO of a chemicals company, criticised My Food Bag for including a photo of Lim in their prospectus, calling her "Eurasian fluff" and claiming her "cleavage" was the reason for the company's underperforming results since entering the market.
He said: "I can tell you, and you can quote me, when you've got Nadia Lim, when you've got a little bit of Eurasian fluff in the middle of your prospectus with a blouse unbuttoned showing some cleavage, and that's what it takes to sell your scrip, then you know you're in trouble."
Initially, Lim was reluctant to talk about the incident saying she's a "tough cookie" and doesn't "like being the eye of the storm".
But in an emotional post on social media, Lim opened up on the heartbreaking reason she decided to change her mind and speak out against Henry's comments.
Alongside a photo of her Chinese grandmother and her father as a little boy, Lim wrote: "This is my Ah Ma (Chinese grandmother) and my dad. I can just imagine my Ah Ma getting up in arms and wagging her finger fiercely in the air and shouting at the dismissive, racist and sexist comments made about me just recently.
"I don't like being the eye of the storm, and was initially shying away from all the reporting on it. But it hit me yesterday when I was sitting opposite a young woman of Asian blood, like myself, on the plane and we both smiled at each other.
"Then what came over me was a feeling of sadness when I started thinking about what she might feel when reading or hearing comments like that and how, over time, it could potentially be so damaging to someone's self-confidence and idea of their self-worth.
"And that's why I decided to speak up about it. Because it's not about me, it's about standing up for and protecting those at risk of hurtful actions like this. Over time, lots of little can add up and have damaging effects.
"My dad used to get it A LOT when I was growing up, however he'd always put on a brave face and brush it off, but even when I was as young as 4-5 years old I could see the hurt in his eyes."
Lim finished off her emotional message by thanking those who supported her.
"Thank you to the people who do make an effort in their everyday lives to make everyone from ALL walks of life feel comfortable, welcome and valued. It doesn't go unnoticed."
This article was first published on nzherald.co.nz and is republished here with permission.