Patrick Swayze's wife reveals he "had to fight for" his role in 'Ghost'
Publish Date

Tuesday, 17 November 2020, 3:58PM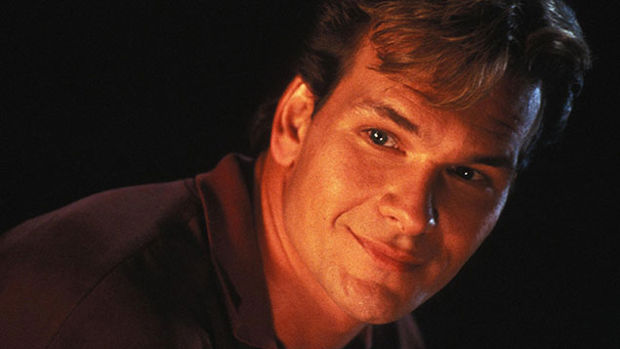 Monday 14 September this year marked 11 years since the world lost the incredibly talented Patrick Swayze to pancreatic cancer.
Arguably, his biggest role was in the 1990 romantic fantasy thriller Ghost ... but it turns out Swayze wasn't the initial choice to play Sam Wheat.
The Oscar-winning film follows Sam after his life is tragically cut short by a mugger's bullet one night, but remains on earth in his spirit form to protect his one true love, Molly (Demi Moore), from danger.
And now the late actor's widow, Lisa Niemi Swayze, has revealed that her husband "had to fight for" the role, which eventually earned him a Golden Globe nomination.
As Niemi tells it, she also had to fight for Swayze to read the film's script in the first place.
"Patrick was always terrible about reading scripts," she says.
"I kept begging him! I said, 'You have to read this. You're gonna love it.'"
Eventually, Niemi won her hubby over and he read the script.
READ MORE:
• You'll be shocked at who almost played Patrick Swayze's character in 'Ghost'
• This video of Patrick Swayze dancing passionately with his wife from 25 years ago will move you to tears

"He read it all in one sitting; he came out with tears in his eyes, and said 'I have to do this movie,'" she remembered.
However, the star had to prove himself right for the role to director Jerry Zucker, as the action film Roadhouse was currently defining his career.
"He totally won them over," Niemi said.
And Swayze wasn't the only member of the Ghost cast who had to prove themselves to Zucker.
The director was also reluctant to cast Whoopi Goldberg as psychic Oda Mae Brown, who becomes Sam's link with the physical world during the course of the movie.
The studio was considering casting Tina Turner or Oprah Winfrey for the role because of Goldberg's background as a comedian until Swayze suggested they "give her a shot."
Ghost quickly became Swayze's highest-grossing film, earning over $200 million.
Swayze passed away on September 2009 at age 57 from pancreatic cancer.