Paul McCartney admits he uses an autocue on stage to stop him thinking about food
Publish Date

Sunday, 29 November 2020, 11:25AM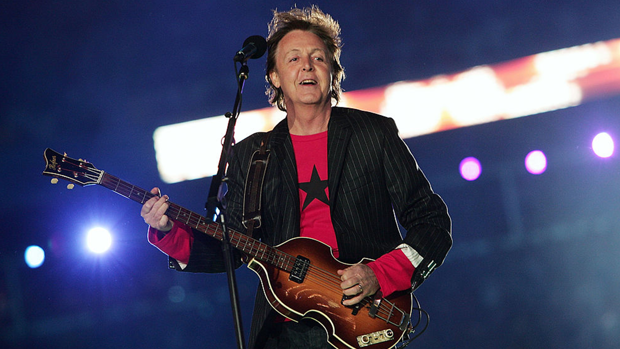 Paul McCartney, is quite possibly the greatest musician of all time, and he's been chart topping music for decades, but even greats need a little help from their friends (or, in this case, an autocue) sometimes.
During a recent chat on the SmartLess podcast, Macca admitted that he needs to use an autocue to remember Beatles songs when he performs live.
"Sometimes I'll be doing a song, like 'Eleanor Rigby' or something, and I'm on autopilot," the 78-year-old explained.
"And I'm starting to think, 'Oh, what am I gonna have for dinner? Maybe you won't have the soup but maybe you'll just go for the main course.' Then I go, 'Stop!' because I'm singing 'Eleanor Rigby!'
I've separated myself not only from Paul and fame, but a couple of bits in my head are going in different places."
"Sometimes that breaks down and I forget the song," McCartney confessed. "I have a teleprompter."