Paul McCartney and Ryan Reynolds start a hilarious prank war over the Queen's gin
Publish Date

Thursday, 16 July 2020, 3:56PM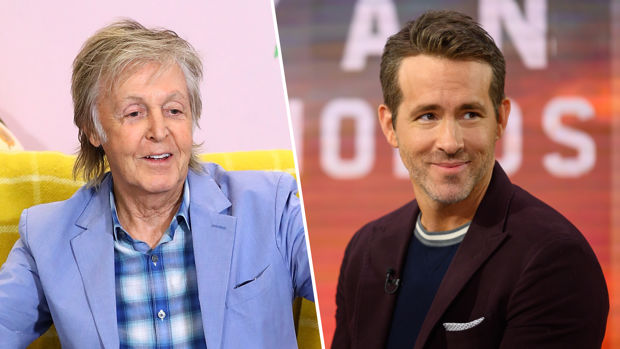 Ryan Reynolds is best known for his hilarious sense of humour ... and his latest prank does not disappoint.
Embracing a little healthy competition, the Aviation Gin owner jokingly celebrated the launch of Queen Elizabeth II's homemade gin - officially titled Buckingham Palace Gin - by sending a bottle to the legendary Paul McCartney.
Taking to Instagram, the 43-year-old Deadpool actor shared a fake order confirmation from the Royal Collection Shop, Buckingham Palace's online store which sells a variety of things including food, gifts, and their recently-launched dry gin.
In the screenshot, the delivery address read: "Sir Paul McCartney, 221B Baker Street, Downton Abbey Rd, 1D4 LYF, United Kingdom" — a collection of British pop-cultural references.
While the billing address read: "Ryan Reynolds, 1 Upmanship Much Dr, Notcoolington, WTF FML, United Kingdom."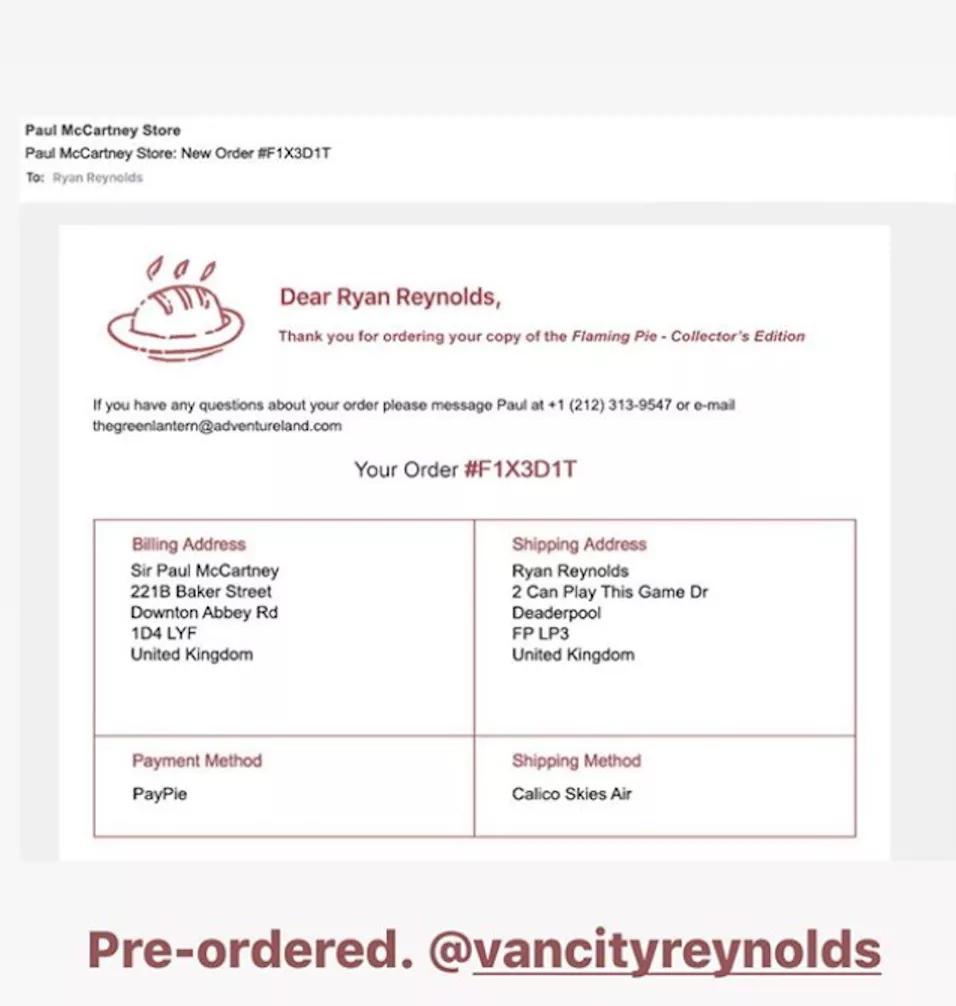 The Canadian star captioned his post: "Pre-ordered."
Hilariously, McCartney wasted no time responding to Reynolds, getting one over the actor by pre-ordering his $600 Flaming Pie Collector's Edition box set.
READ MORE:
• America's Got Talent singer's cover of John Lennon's 'Imagine' is SO BEAUTIFUL it will give you chills!
• Paul McCartney and Ringo Starr reunite for surprise rendition of 'Sgt. Pepper's Lonely Hearts Club Band'
Keeping his same humorous billing address, the musician changed up Reynolds' to read: "Ryan Reynolds, 2 Can Play This Game Dr, Deaderpool, FP LP3, United Kingdom."
Buckingham Palace launched the gin on Monday, which is made up of 12 botanicals including a blend of "lemon, verbena, hawthorn berries and mulberry leaves" that were hand-picked from the Queen's garden on the grounds of Buckingham Palace.
The product description on the website reads: "Presenting the launch of our Buckingham Palace gin. The spirit has a unique royal origin, with many of its citrus and herbal notes sourced from botanicals gathered in the Buckingham Palace Gardens."
Reynolds previously poked fun at McCartney in 2018 when the pair met in 2018.
Posting a selfie of the two of them to his Instagram, Reynolds wrote: "Have you ever had a dream to meet someone so badly and somehow it comes true? You're welcome, Paul."