Pink offers to pay fines for Norwegian women's beach handball team penalised for not wearing bikinis
Publish Date

Tuesday, 27 July 2021, 3:52AM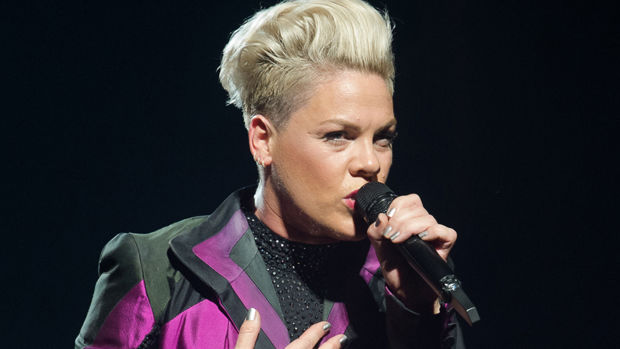 Pink is offering her support to the Norwegian women's beach handball team in their battle against wearing bikini bottoms during games.
Last week, the European Handball Federation (EHF) fined the team a total of €1,500, asserting that the women competed in "improper clothing" by wearing shorts - like their male counterparts - during the 2021 European Beach Handball Championships.
And now the 41-year-old singer has offered to pay the disciplinary fines the 10-member team incurred.
Taking to Twitter to lend her support to the team, the 'What About Us' hitmaker said the EHF should be fined "for sexism."
She tweeted: "I'm VERY proud of the Norwegian female beach handball team FOR PROTESTING THE VERY SEXIST RULES ABOUT THEIR "uniform".
"The European handball federation SHOULD BE FINED FOR SEXISM. Good on ya, ladies. I'll be happy to pay your fines for you. Keep it up."
The current rules state that players cannot cover up "more than 10cm on any sides" on the bottom.
However, the men's team can wear shorts.
The European Handball Federation's President, Michael Wiederer, has since issued a statement promising to change the rules so everyone can feel comfortable playing the sport "regardless of gender".