Pink reveals she underwent "brutal" surgery last week
Publish Date

Friday, 19 November 2021, 10:05AM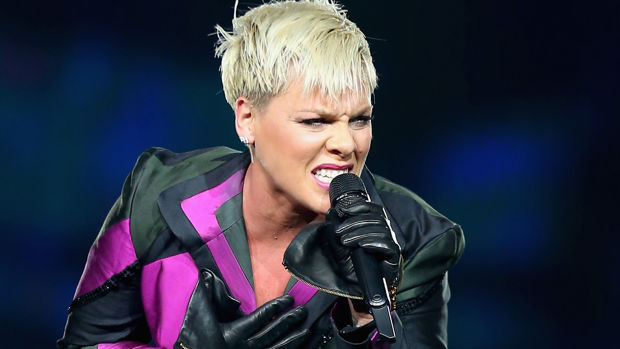 Pink is one absolute warrior.
Taking to social media, the 'Walk Me Home' hitmaker revealed in a lengthy post that she underwent "brutal" hip surgery last week at The Steadman Clinic in Colorado.
The 42-year-old could be seen smiling in a selfie as she donned a black top and shorts while seated in a room at her home - as she's slated to be on crutches for six weeks.
She wrote: "Hey world! This is what nine hours of sleep and cuddles from my kiddos looks like 7 days post hip surgery!!"
The songstress went on to thank her doctor and the medical staff at the clinic for taking such good care of her.
"It was a brutal first week full of tears and pain med depression, ulcers from meds and constant fevers, but @hartluck brought me through."
Thanking her husband, motocross star Carey Hart, she wrote: "He brought me coffee in the shower, lugged around my 100 pound CPM contraptions every where I went, dried my tears, cooked me oatmeal, kept track of my meds, got me my phone charger, plugged in my compression machines, took my temp, made the bed, and talked me off the ledge."
She continued: "Life always reminds you that most setbacks are actually just pauses and opportunities to recalibrate and count your blessings."
Although it is unclear why Pink underwent hip surgery she said her "journey will be quick and intentional" and that she is "so blessed" en route to making a full recovery.
Get well soon Pink!