Pink sparks a heated debate with her new present for her two children
Publish Date

Tuesday, 15 February 2022, 4:58PM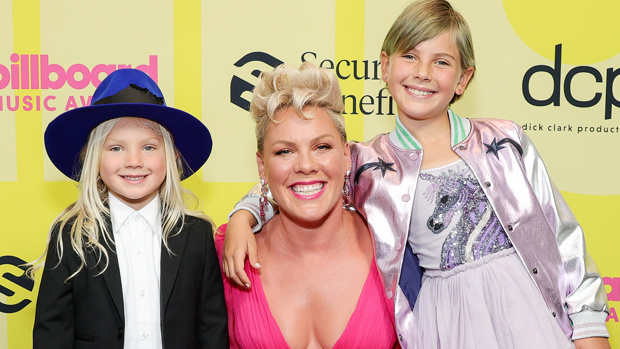 We all know when it comes to Pink, family means everything.
But the pop star left fans concerned over the weekend after she revealed the new present she got for her children.
Taking to social media, the 'Walk Me Home' hitmaker posted two photos of Willow, ten, and Jameson, five, flying high in the sky while enjoying their new trampoline.
Alongside the photos, she wrote: "I really hope this trampoline was a good idea #winning #flying #pleaselordgivemestrengthandlessanxiety."
While many of her followers were excited for the youngsters and reminisced about their own childhood trampoline memories, there were others who were worried about the danger the bouncy toy imposed.
One user wrote: "3 words: supracondylar humerus fracture ... I've pinned over 150 of these."
"Hope it's far from your fence… is there a net barrier?" someone else questioned.
While a third added: "Please consider if this fence I see behind is far enough away!! No impalement injury, please‼️"
"You need a 360 safety net!" advised another.
But not everyone agreed.
"Kids being kids = winning!" said one fan.
"My childhood would not have been the same without one! No matter what happens: it was definitely a good idea!!" added another.
Pink is no stranger to high-flying, she often performs aerial stunts at her energetic concerts and her husband, Carey Hart, is a motocross competitor.
Take your Radio, Podcasts and Music with you