Prince Louis speaks in public for the first time in adorable new video with David Attenborough
Publish Date

Monday, 5 October 2020, 8:37AM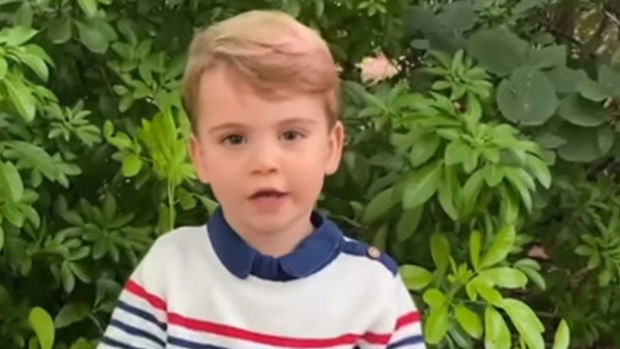 He may be two-years-old, but we have NEVER heard Prince Louis talk.
Until now ... and royal fans are delighted!
As part of a new video series by Sir David Attenborough, called "Ask David Attenborough," celebrities came together for a virtual Q&A session with the beloved 94-year-old, including the youngest members of the royal family.
Taking to their social media channels over the weekend, the Duke and Duchess of Cambridge released the adorable new video of their three children taking turns to quiz the British broadcaster on questions about the natural world.
Seven-year-old Prince George kicked things off, asking Attenborough: What animal do you think will become extinct next?"
"Well let's hope there won't be any," Attenborough responded. "Because there are lots of things we can do when animals are in danger of extinction. We can protect them."
Attenborough then goes on to share a story from 40 years ago about his time in Africa working with mountain gorillas. 
Next up, Princess Charlotte revealed she likes spiders and asked the veteran nature commentator if he likes them too.
He told her: "I love spiders, I'm so glad you like them. I think they're wonderful things."
And lastly, Prince Louis melted hearts as he excitedly asked: "What animal do you like?"
To which the environmentalist revealed his favourite animal are monkeys because they're "such fun" and can "jump all over the place."
It's the first time royal fans have ever heard the little Prince speak and the most George and Charlotte, five, have ever been heard.
Talk about cuteness overload!