Prince Philip's funeral details have been revealed as Prince Charles' pays tribute to his 'dear Papa'
Publish Date

Sunday, 11 April 2021, 9:35AM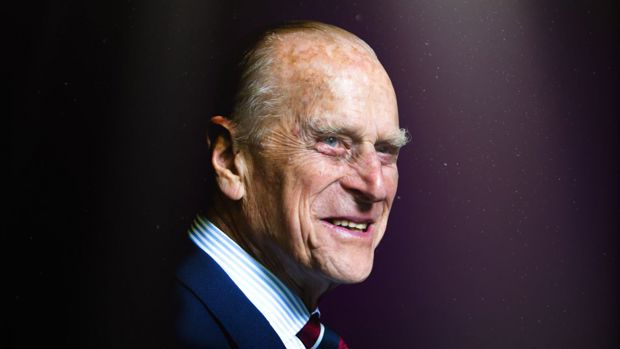 Prince Charles has paid an emotional tribute to his father as the details of the ceremonial royal funeral have been revealed for the late Prince Philip.
The details came as the Prince of Wales today posted a video on social media, addressing the death of his "dear Papa" - who was 99.
"I particularly wanted to say that my father for the last 70 years has given the most remarkable, devoted service to the Queen, to my family and to the country and to the commonwealth," he said.
"As you can imagine, my family and I miss my father enormously.
"He was a much loved and appreciated figure.
"My dear Papa was a very special person who I think above all else would have been amazed by the reaction and the touching things that have been said about him."
Prince Charles said his family was "deeply grateful" for the reaction to his father's death.
"It will sustain us in this particular loss and at this particularly sad time," he said.
The funeral service will take place at St George's Chapel, in the grounds of Windsor Castle, at 3pm on Saturday 17 April - which is 2am Sunday New Zealand time.
The event will be televised in the UK.
The BBC has reported Prince Philip was reported to have requested a funeral of minimal fuss and will not lie in state.
He will lie at rest in the private chapel at Windsor Castle until the day of the funeral, rather than lying in state where members of the public would have been able to view his coffin.
The BBC reported that the Duke of Edinburgh's coffin has been draped in his personal flag, his standard, which represents elements of his life, from his Greek heritage to his British titles.
A wreath of flowers has also been placed atop the coffin.
While monarchs are usually recognised with state funerals, Covid-19 restrictions in the United Kingdom mean Prince Philip's ceremonial funeral will be "much lower key" than if he had died outside the pandemic.
But the palace said the service also "reflects the Duke's wishes" and it will still "celebrate and reflect" a life of service.
As per social distancing rules in the UK, only 30 people can attend a funeral.
The Duke is expected to be buried at the Royal Burial Ground, on Frogmore Estate.