Queen's Brian May reveals he has undergone eye surgery
Publish Date

Monday, 24 May 2021, 11:56AM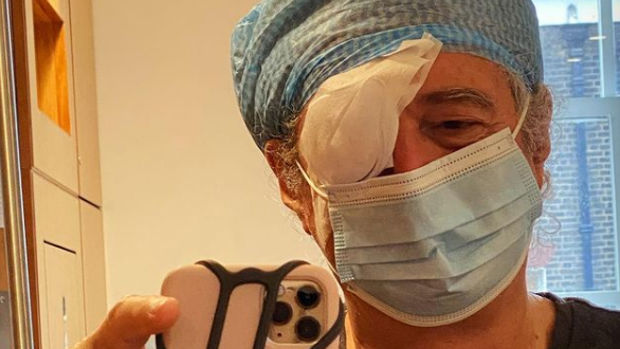 It has been a rough year for Brian May ...
After tearing his gluteus maximus - the main muscle of the hip that forms the buttocks - while gardening and then suffering from a heart attack due to three blocked arteries during the UK's lockdown last year, the Queen guitarist has now undergone eye surgery. 
Taking to Instagram, the music legend shared a series of photos of himself in hospital.
Alongside a selfie of him in a hospital gown, he wrote: "One Vision! All prepped and waiting ... for a little bit of eye surgery. I'm in good hands. No need to worry."
The 73-year-old musician added: "All in a day's work ... it should really improve my focus - AND my stereoscopic vision. It's a Piece o' Cake ... eeek!"
READ MORE:
• 13-year-old stuns Queen with her cover of 'Bohemian Rhapsody' on America's Got Talent
• Brian May and Queen surprise Dunedin musician by showing up at his house to play the piano
May posted another picture after the operation of himself wearing an eyepatch.
Giving his followers an update on his condition, he wrote: "And .... all done!! I really didn't feel a thing. It was all done with local anaesthetic and a tiny bit of sedation - So I was conscious throughout the whole thing - and fascinated by this amazing procedure. Only about 20 mins.
"The patch stays on until tomorrow morning. It's an iPatch!," he joked
The guitarist later revealed he had a cataract operation.
Get better soon, Bri!