Queen's Brian May updates fans with a message from hospital after injuring himself
Publish Date

Tuesday, 19 May 2020, 3:56PM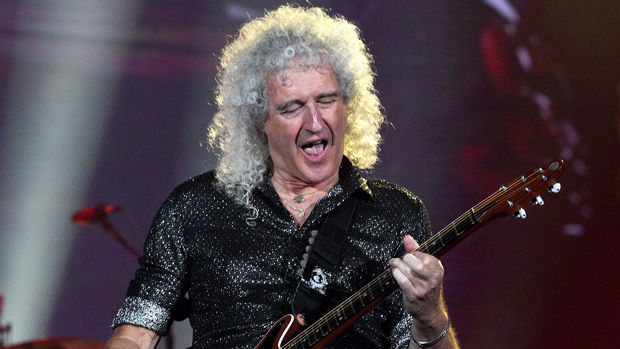 Queen's Brian May has reached out to fans after he was hospitalised for tearing his gluteus maximus - the main muscle of the hip that forms the buttocks - "to shreds" while gardening during isolation.
Taking to Instagram, the guitar legend shared artwork of himself which was made by fans and thanked them for the special gifts as he opened up about his current state of health - revealing he hardly "feels alive."
Alongside the pictures, the 72-year-old wrote: "I'm so touched by every one of these visualisations, be sure to keep swinging, dear folks.
"Each one restores a piece of me tonight as I wrestle with the physical pain which has settled on me the last few days – so strong and so persistent that I hardly feel alive."
The Queen guitarist continued: "I will take these lovely visions with me as I search for healing sleep tonight. THANK YOU!"
Fans flooded the comments section of the post, sending their well-wishes.
READ MORE:
• 13-year-old stuns Queen with her cover of 'Bohemian Rhapsody' on America's Got Talent
• Brian May and Queen surprise Dunedin musician by showing up at his house to play the piano
One fan wrote: "Please stay strong Brian, the world needs bright stars like you. Stay well. All the well wishes to you!"
Another added: "Sending love, Bri. ♥️ Get well FAST! We miss you!!"
"Take care, Bri! Hope you get better as soon as possible," said a third.
Get better soon Bri!