Robbie Williams says he no longer speaks to spirits and ghosts since having his children
Publish Date

Thursday, 2 April 2020, 2:56PM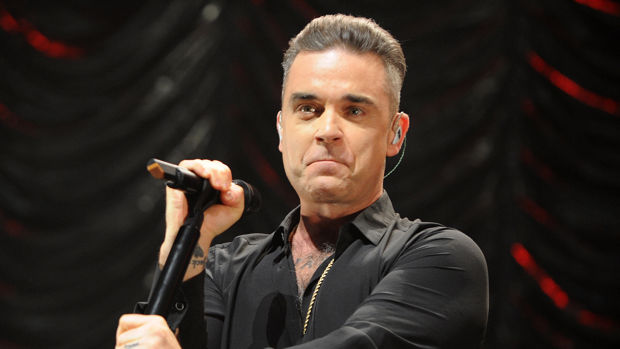 For over four decades Robbie Williams has been intrigued by the paranormal – but it seems the paranormal isn't interested in him any more.
The 46-year-old father-of-four has always been open about his connection to the supernatural, revealing his hit song 'Angels' was written about the "dead people" he spoke to as a child.
However, the 'Let Me Entertain You' hitmaker claims his brushes with the unexplained have stopped since he became a father to Teddy, seven, Charlie, five, Coco, one, and newborn Beau.
Speaking on Coast To Coast radio in America, Williams said: "The strangest thing is that since I've had kids, the phenomena have ceased to happen.
"I'm guessing that once you have kids, they just take up all of your energy and your thoughts."
The pop star - who currently lives in Los Angeles - said his religious upbringing in Stoke-on-Trent is what got him interested in the supernatural.
Williams said: "I was told at a very early age that I used to see people that had passed on and I would talk to them.
"That kind of carried on through my youth. Then I stopped talking to them because I found drugs.'
READ MORE:
• Rod Stewart and Robbie Williams have recorded a duet together for Rod's new orchestral album
• Robbie Williams and wife Ayda Field surprise fans after welcoming "secret" fourth child
"I can't remember not being interested in unusual phenomena," he said. "And unusual phenomena has found its way to me several times.
"And once you see things and once you experience things, then it's very difficult to not remain interested and inquisitive and want to know what's real and what isn't real, why this is happening."
The former Take That star insists all of his supernatural experiences have occurred when he was sober.