Rod Stewart reveals a bottle of wine is the secret to his songwriting success
Publish Date

Monday, 27 July 2020, 1:15PM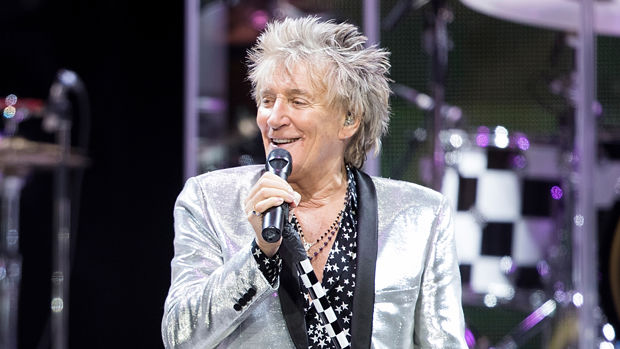 He's one of the most celebrated musicians, delighting fans with a string of number ones for the past 50 years, but Sir Rod Stewart has just revealed success lies at the bottom of a wine bottle.
Speaking to Johnnie Walker on BBC Radio 2's Sounds of the Seventies, the 75-year-old rocker admitted getting tipsy in hotel rooms always got his creative juices flowing when penning his albums.
He said: "They used to have to lock me up with a bottle of wine and take the key and say, 'Get it finished in the next four or five hours.' That would work.
"I'd hear them all in the corridor, laughing, at the Holiday Inn: 'Oh yeah look at Stewart. He is there trying to finish the lyrics.'"
The 'Forever Young' hitmaker also revealed that despite his confident on-stage persona, he was often plagued with doubts his lyrics weren't up to scratch.
He continued: "That's the worst feeling when you think you're writing absolute tripe.
"You've really got it or you haven't. It's either in your blood or it's a natural feel for music. I've always loved listening to music.
"I have gained a lot more confidence now, of course. These are the happiest days of my life."
The Scottish singer has sold more than 250million records worldwide since his first hit, 'Maggie May', in 1971.