Rod Stewart reveals secret health battle following complicated knee replacement surgery
Publish Date

Friday, 9 October 2020, 10:56AM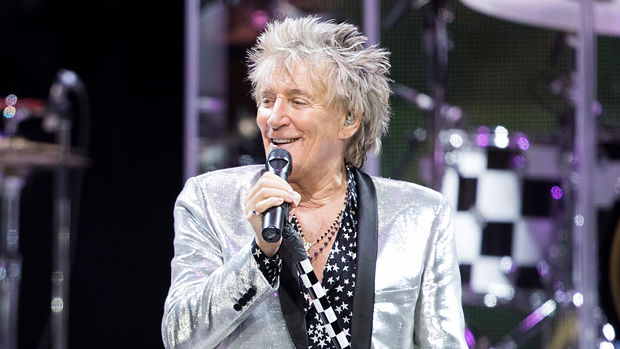 Sir Rod Stewart has just revealed he needs to undergo another operation just months after having complicated knee replacement surgery.
Speaking to the Daily Mirror, the rocker admitted that he has to go under the knife to have his ankle fused after he was left struggling to walk following his knee replacement back in January.
The 'Maggie May' hitmaker said: "First of all it was my knee as I played football all my life. I am suffering for it now.
"My knee got fixed with a replacement and then the ankle did not know what was going on. It was crooked. So I have had to have an ankle fusion.
"So when this is all done I should have a nice straight leg and I should be able to run. My leg has been caused by playing on awful pitches in Los Angeles. They are bone dry."
Ankle fusion surgery fuses two or more bones in the ankle into one piece.
READ MORE:
• Rod Stewart performs beautiful 'Forever Young' duet with his daughter
• Rod Stewart surprises couple at their Las Vegas wedding and serenades the bride
The surgery will help stop pain, inflammation and swelling, which is caused when the smooth cartilage on the surface of the bones wears away.
The 75-year-old is sadly no stranger to health issues.
Last September, he revealed he had been privately battling prostate cancer.