Ronan Keating gets emotional while discussing his new tribute song to Boyzone's Stephen Gately
Publish Date

Tuesday, 28 July 2020, 3:47PM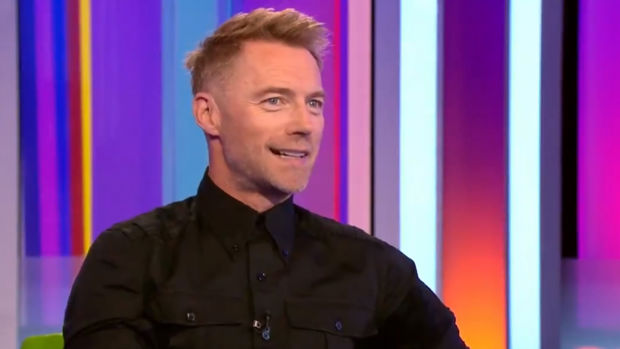 Last week Ronan Keating paid tribute to his former Boyzone bandmate, Stephen Gately, when he released a new song in his honour.
Featuring on the 43-year-old singer's star-studded new album titled Twenty Twenty, Ronan teamed up with Robbie Williams for the special duet that was written about Stephen - who tragically passed away aged 33 at his holiday home in Majorca, on 10 October 2009.
Following the song's release, the 'Life Is A Rollercoaster' hitmaker popped by the BBC's The One Show to talk about 'The Big Goodbye,' but was left visibly emotional during the interview.
Ronan revealed Robbie contacted him out of the blue about the song last October.
"It was Stephen's 10th anniversary and he sent me a track that he had written the week Stephen died, which just blew my mind," he explained.
"I remember standing in the kitchen, listening to this song with tears streaming down my face.
READ MORE:
• Ronan Keating and Boyzone pay tribute to Stephen Gately ten years after his death
• Robbie Williams' wife shows off their daughter's incredible musical talents in sweet video

"I said, 'Bobs we gotta do something man, we gotta do something on this track,' and he said' 'let's do it' and we went into the studio and created this song called 'The Big Goodbye.'
"It gets me every time. I can hear it there now, unbelievable," he said getting choked up.
The 43-year-old admitted that although the process of recording the song was hard, it was "so special" to have.
"It's amazing though to have it, and so special, and to get to sing with Rob which I've always wanted to do."
Ronan's brand new album Twenty Twenty is out now and also features duets with Shania Twain and Ed Sheeran.